Travel to St Helena is possible by way of a chartered flight operated by Titan Airways. The flight originates from the UK and operates a return journey to St Helena and Ascension Islands.
Flight Schedule
St Helena Government (SHG) with Titan Airways operates a chartered flight service to St Helena via London, Stansted and a shuttle flight to Ascension Island between the rotation on island. It is planned to operate one shuttle flight to Ascension Island on each arrival of the Titan Airways Flight with a double shuttle planned for January 2022.
Full Flight schedule below: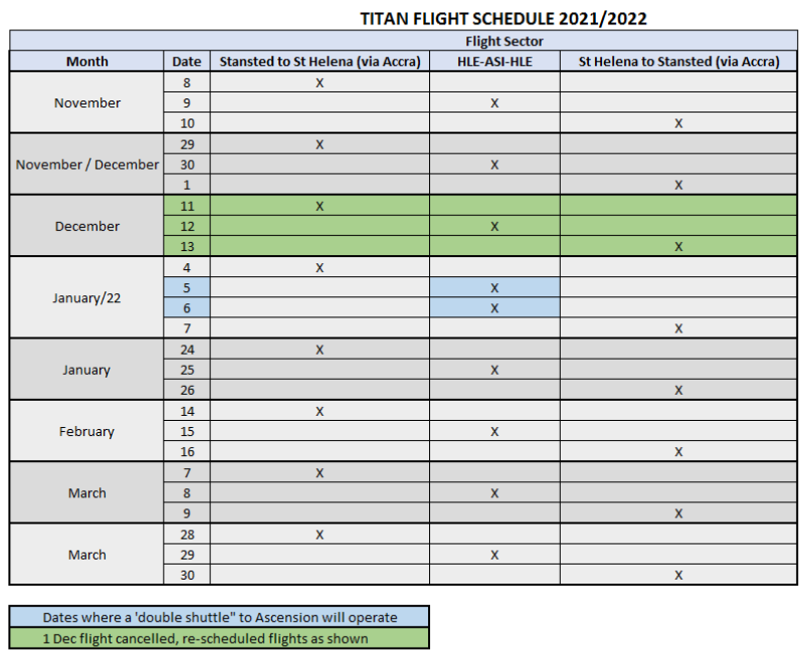 Increase in ticket costs for Ascension Island Shuttle flights
Ticket prices will increase to £600 per leg for the inter-island service between Ascension and St Helena.
Please note: Titan Airways will no longer be providing in-flight refreshments for the St Helena to Ascension service. Refreshments will still be provided for the Ascension to St Helena service.
Travel Corridor between Ascension Island and St Helena
A travel corridor exists between St Helena and Ascension as both are COVID-19 free i.e. there are no cases of COVID-19 within the community. For further information on the travel corridor and the requirements for this, click here for full press release.
Travel Requests & Booking Process
SHG has now partnered with the Shipping & Travel Department of Solomon & Company (St Helena) Plc who will take on full responsibility for the customer booking process.
Travel requests should be submitted to the Solomons Travel team via email: flight.reservations@solomons.co.sh, telephone: (+290) 22523 or visit in person at the Shipping & Travel Department, the Malabar, Jamestown, between the hours of 8am and 3pm, Mondays to Fridays.
Solomons will also be proactively contacting those passengers who have already sent in their flight booking forms to confirm receipt and any deposit payment.
For those based on Ascension Island, or wishing to travel to or from Ascension Island, please continue to contact the Shipping and Travel Office via email: flight.bookings@ascension.gov.ac.
Please note that SHG reserves the right to change dates of travel without notice even after payment has been received.
Customers wishing to book commercial or government airfreight for carriage on these flights are advised to use an appropriate freight forwarding agent to make the necessary arrangements.
Passengers traveling on the flight to St Helena are required to provide a negative PCR test result from within 72 hours prior to the departure of the flight to St Helena.
Passenger Booking Process
September 2021 onwards – once booking requests are processed, persons wishing to travel are required to make a 10% deposit two weeks thereafter. Seats are confirmed once the 10% deposit payments are received. The remaining balance payments for seats are then due to be paid in full six weeks before the flight departure. Failure to pay the balance on time will result in the booking being cancelled.
Cancellation of Bookings
Should travellers wish to cancel their booking, a confirmation of this must be received at least six weeks prior to the flight departure; failure to do so will result in the deposit being forfeited.
Should passengers wish to change their booking and providing they have given the necessary notification six weeks before the original flight departure date, their deposit for the original booking can be transferred to the new flight requested.
A number of seats will be designated on departing and arriving flights to accommodate any emergency bookings such as medical referrals.
Restrictions in South Africa
Ongoing COVID-19 restrictions, such as curfews in South Africa and restrictions on travellers entering the UK from South Africa, remain in place. These restrictions continue to make it impractical for the scheduled Airlink service to resume at present.
Planning for the Future
During March 2021 the Incident Executive Group (IEG) met to discuss and review SHG's Coronavirus Strategy. Regulations restricting entry to St Helena were repealed with effect from Thursday, 1 April 2021. This means that individuals can now enter St Helena by air and sea access, subject to normal Immigration Laws and requirements of the Public Health Coronavirus Regulations.
COVID-19 preventative measures remain in place in St Helena which include testing on arrival to St Helena, mandatory 10-day quarantine on arrival and a negative test result being required before the mandatory quarantine period is deemed to be complete.
Ticket Price
| | |
| --- | --- |
| UK – St Helena | £950 |
| St Helena – UK | £950 |
| UK – Ascension | £800 |
| Ascension – UK | £800 |
| Ascension – St Helena | £600 |
| St Helena – Ascension | £600 |
All persons aged 12 years or older will be charged at the adult fare rate. Children between the ages of two and 11 years will be entitled to a 10% discount. Children aged younger than two years will be entitled to a 90% discount.
Quarantine Arrangements
All passengers are required to undergo a 10 day quarantine upon arrival to St Helena. The quarantine may be done within the passengers homes or an accommodation that meets the specified requirements for Home Quarantine.
'Bubble' arrangements allow arriving passengers to enter mandatory home quarantine with each other or with persons on-Island. Bubble arrangements have been recently approved and used successfully on-island. There are a number of advantages to such arrangements, for example, having support during the quarantine period or groups travelling to St Helena for specific projects can spend the quarantine period working remotely. For further information on Quarantine within Bubble arrangements please click here.
Properties intended to be used for Home Quarantine are to be assessed by a Proper Officer prior to the passengers arrival.
Any persons who do not have access to a property that meets the Home Quarantine requirements, will need to undergo their quarantine period at Bradleys Quarantine facility.
Overnight Crew and Transit Passengers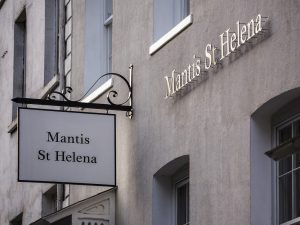 The crew members of the Aircraft under regulatory requirements must have a minimum standard of overnight accommodation and cannot stay at Bradley's as this is not regarded by Titan Airways as suitable accommodation for the crew. It has therefore been decided that the Mantis Hotel will be used to accommodate the overnight crew.
Transit Passengers will also quarantine at the Mantis Hotel.
A complete risk assessment and infection control review of the Mantis Hotel has been carried out by the Health Directorate. Crew members and transit passengers will remain in the Hotel overnight, they will be monitored and they will not mix with the community. Mitigation measures include wearing face masks during transport to and from the Hotel, maintaining zero contact with support staff at the Hotel, and keeping the recommended physical distancing. Following departure of the flight, the Hotel will be sealed and rooms will be left for 72 hours before cleaning.
Self Catering Properties Available for Quarantine purposes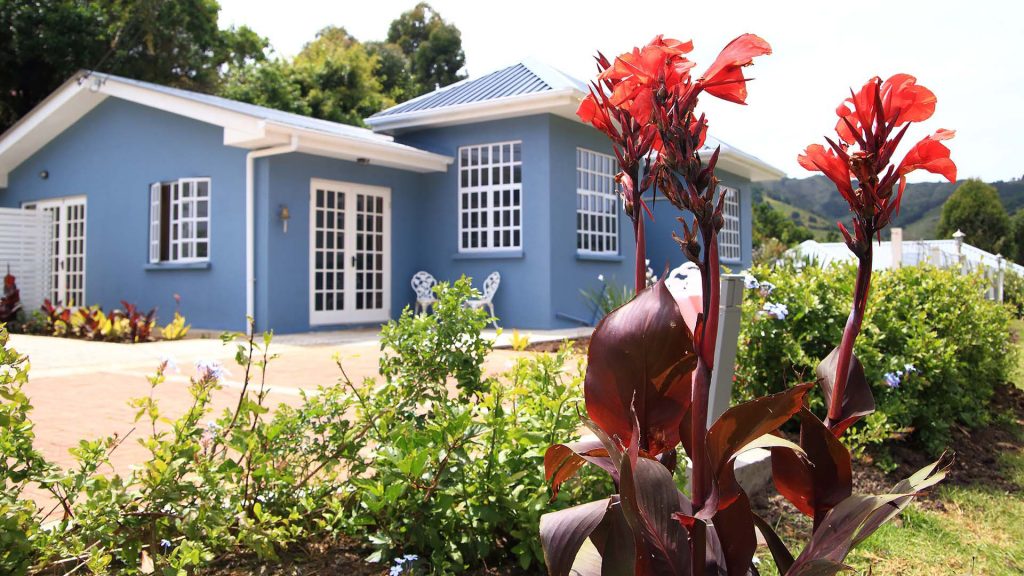 In addition to Bradleys there are a few self-catering options available to hire for quarantine, these properties are based outside of Jamestown and have been previously assessed for quarantine purposes. If you would prefer to have a quarantine experience where you can enjoy your time, whether working remotely, or to just enjoy the tranquil sounds of the island within the confines of the home. A few of the properties that have been used for home quarantine are listed below.
You are also able to find accommodation for your holiday stay via the St Helena Tourism Website; https://www.sthelenatourism.com/where-to-stay/. There are grocery/goods deliveries available (during the quarantine period also) as well as restaurant takeaways, the local phone directory lists these contact details; https://www.sure.co.sh/telephone/2019-telephone-directories/ .
If you are staying at a self-catering accommodation you can organise internet access with your host. However, you may be required to purchase a package from Sure South Atlantic. Packages can be found at https://www.sure.co.sh/broadband/broadband-packages/
Bradley's Quarantine Facility Charging Policy
The following fees shall be charged for quarantine at Bradley's:
Every person aged 17 or older will be charged £20.00 per day for every day they are required to quarantine, if they meet one of the following criteria:

Has St Helenian status or is ordinarily resident on St Helena
Arrives in St Helena to fulfil a contract of employment of at least one year and can provide proof of contract of employment or is arriving with a bona fide intention to live on St Helena for at least one year from the date of arrival providing evidence of this intention.

Every person under the age of 17 will be charged £10.00 per day for every day they are required to quarantine.
All other persons not eligible under the above will be charged £40.00 per day for every day they are required to quarantine.
Exemptions
The following persons are exempted from paying the fees chargeable as set out above:
A patient returning from overseas medical treatment arranged by the Health Directorate
A person returning with a patient who was approved by the Health Directorate to be the official carer of the person referred for overseas medical treatment
A dependent who, for family reasons, was required to accompany a carer of the person referred for overseas medical treatment.
All fees will be charged at the end of a person's period of quarantine and will be paid to SHG. These fees do not represent full cost recovery but is a contribution to the overall cost of providing quarantine facilities.
See full Quarantine Facility Charging Policy.
Telecommunications Options available at Bradleys Quarantine Facility
SURE South Atlantic, is the telecommunications provider for St Helena, offering the following services; mobile phones, national & international telephone, public Internet and television re-broadcast services to the island.
On arrival to Bradleys Camp you will be provided with a 30 minute voucher courtesy of SURE SA LTD. Additional time online can be purchased at Bradleys please see options below:
30 min – (£3.30) , 1hr- (£6.60), 2hr- (£13.20)
All purchased Vouchers are required to be activated within 2 days and are valid for a 2 month period however please note, these vouchers can only be used at Bradleys Facility.
SURE also provides a free SIM card for every occupant on arrival. Mobile Top Up cards can be purchased at Bradleys (in denominations of £10 and £20) and occupants can access the Internet via mobile data.
If you require further assistance from SURE prior to your arrival or once on-island, the contact details are as follows. Email; service@sure.co.sh , Web address; www.sure.co.sh . or on Tel; (00290) 22900.
Travelling on a Marine Vessel

Travelling to the islands via sea access
Marine vessels, including yachts, will be allowed to enter port and the crew subsequently permitted to enter St Helena after they have completed 10 days quarantine, and have tested negative for COVID-19.
The 10 days quarantine period for those arriving on marine vessels is defined as the absence of COVID-19 for 10 days. The 10 days will be counted to include days spent at sea (based on official ship's records), days spent quarantining on a vessel in St Helena waters, or days spent quarantining at Bradleys or a local accommodation that has been assessed by a proper officer.
MV Helena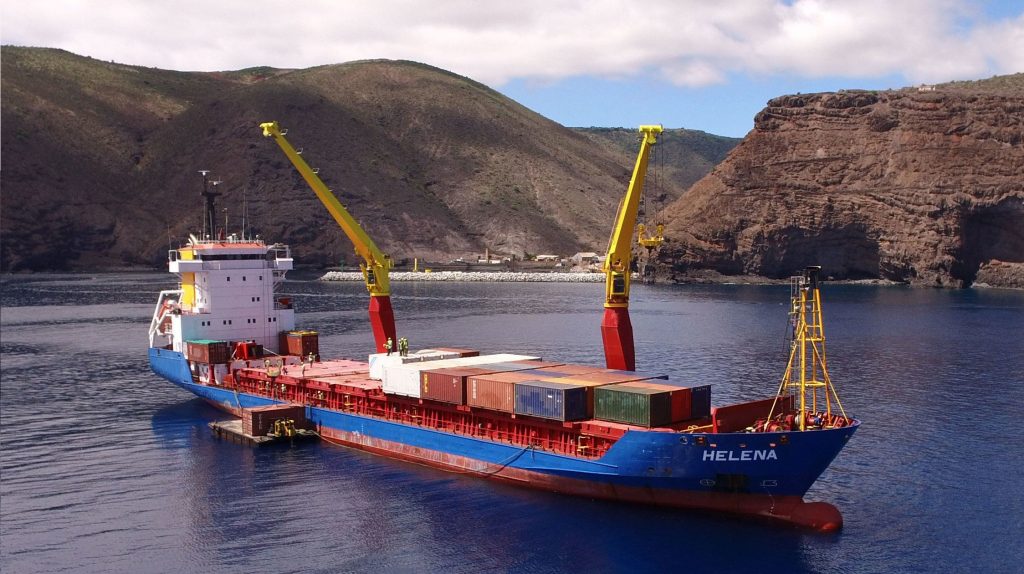 The MV Helena continues to serve the Island, bringing in essential supplies and equipment on each voyage.
While the MV Helena is a Cargo Vessel, there is also the possibility of passenger travel onboard the MV Helena. For more information, visit: https://sthelenashipping.com/ .