For information regarding visas and travel documentation, please visit the Immigration page.
As a Tourist
St Helena's natural beauty and historic heritage are in turn stunning and dramatic, offering all visitors an extraordinary lifetime experience. Despite its small size, the Island has a huge amount to offer in terms of outstanding scenery, pristine marine waters, sub-tropical conditions and warm and friendly people. For more information on St Helena, what it has to offer and how to get here, visit the official St Helena Tourism website. We also encourage you to browse the pages of this website for key information about visiting the Island.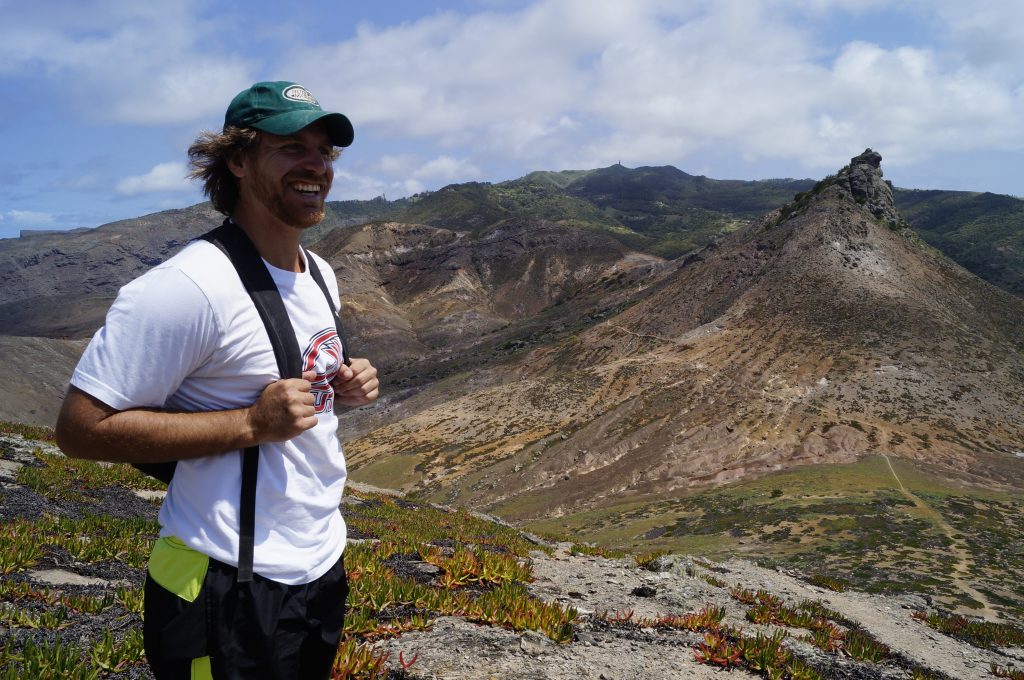 Money and Banking
While either the British Pound or St Helena Pound can be used interchangeably on-Island, the St Helena Pound is not accepted elsewhere in the world, except on Ascension Island.
St Helena has limited international card acceptance services for cards such as VISA and Mastercard outside of cash advances at the local bank (fees apply). There aren't any ATM's on-island. Bank of St Helena's Tourist Card is a Virtual Prepaid GBP Cash Card that allows users to use a virtual bank card available on mobile devices and make payments on-island. For more information, click here
Travel by Air
St Helena Airport has been open and operational since April 2016. Commercial flights commenced on Saturday, 14 October 2017. The isolation of the Island together with the potential for windshear has meant that St Helena Airport has been classed as a Category C airport. Category C airports have additional considerations for approach, landing and take-off. Difficult wind conditions, including turbulence and windshear, are encountered and safely managed at many airports around the world and St Helena Airport is no different.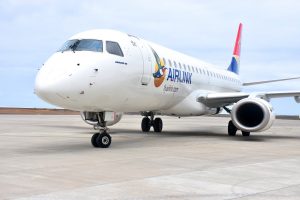 Airlink flights operate from and to OR Tambo International Airport in Johannesburg, South Africa.
The Airlink Ascension Island charter is scheduled once every four weeks (HLE-ASI Saturdays & ASI-HLE Sundays which means that when an Ascension flight operates the return to Johannesburg is a Sunday).  Additional Ascension flights are also scheduled occasionally.

Tickets are available online via the Airlink website at https://flyairlink.com/ and through all normal IATA global distribution systems. Passengers are advised to contact their IATA travel agent. For those passengers that are resident on St Helena, ticket bookings can also be made via Solomon & Company (St Helena) PLC's 'Shipping & Travel Agency' at the Malabar in Jamestown. Passengers can visit the agency in person or can contact shipping.manager@solomons.co.sh or telephone: +290 22523.
 In addition to the regular weekly weekend flight, mid-week (Tuesdays) weekly flights are also scheduled during peak flight demand season. This is ordinarily between November and February. Mid-week (Tuesdays) weekly flights are scheduled during peak season, the link below reflects the current schedule.
Flight to and from Cape Town will also be returning for the peak demand season 2024-25. Confirmed to Return for Summer 2024-2025. These will operate alternatively with the Johannesburg flights, with Cape Town flights taking place on weekends and Johannesburg flights operating on Tuesdays.
The link below reflects the current schedule:
Travel by Cruise Ship
Many people choose to visit St Helena by cruise ship.
St Helena is ideally located as a midway port on cruises between Cape Town or Walvis Bay, the Falkland Islands and South America and the Caribbean.
Cruising via St Helena dates back to Union Castle days. Cruise ship season is from October and ends in April. For more information please contact Solomon's Shipping Office, St Helena, at: shipping-travelmanager@solomons.co.sh.
Travel by Yacht
St Helena welcomes visiting yachts. St Helena is conveniently positioned for passing sea traffic as it sits in the middle of West Africa and South America. For more Information please visit the following link: https://www.sthelenatourism.com/arriving-by-sea/
Travel on St Helena
For visitors and residents wishing to utilitise the public transport system, a full bus timetable including airport service is provided.
---
Working on St Helena
Current job vacancies within St Helena Government can be found on the Vacancies page.
Persons who do not hold St Helenian status but wish to work on St Helena for a short time, are allowed to stay here and work for up to six months. More information on Entry Permits, Work Permits, Points Based Assessment and Permission to work can be found on the Immigration page.
SHG's Sustainable Development team is the lead body responsible for promoting and enabling private sector development on the Island and if you are interested in developing a business, please contact invest@sainthelena.gov.sh or +290 22470.
Investors and entrepreneurs who want to make a substantial financial investment in St Helena can apply to enter or stay in St Helena without needing a job offer. For more information please contact invest@sainthelena.gov.sh or +290 22470.
---
Maps
FAQS
What is the currency on St Helena?
The St Helena Pound is the Island's official currency, equivalent to the British Pound (Sterling). While either the British Pound or St Helena Pound can be used interchangeably on-Island, the St Helena Pound is not accepted elsewhere in the world, except on Ascension Island.
What is the time zone on St Helena?
What is the time zone on St Helena?
St Helena is always on GMT. Unlike other territories, such as some of those in the Northern Hemisphere and Southern Hemisphere, St Helena does not adopt any daylight saving time.
What is the climate on St Helena?
St Helena boasts a sub-tropical climate kept calm and equable by the south east trade winds.
The hottest months are between January and March and the coldest are between June and September. For much of the year the temperature remains between 20-27 °C. The rainy season is usually from late March to early May and then again from July to September.
How do I travel around the Island?
St Helena has a public bus system. Taxis and hire cars are also available from private sector organisations.
Is Accommodation available?
A range of accommodation is available, from private self-catering, to guest houses and hotels. Visit the St Helena Tourism website for more information.
What facilities are available on the Island?
All the normal amenities are available. The Island offers Cafes, Restaurants, Shops, Bars, Community Centres, Public Swimming Pool, the Museum, and more.
St Helena's environment is truly remarkable, from dramatic cliff tops to a sub-tropical interior – All of it surrounded by pristine seas. St Helena offers world class opportunities for activities such as walking/hiking, ornithology, marine trips and fishing. Incredibly clear skies also attract astronomers.
Thinking of visiting St Helena view our Travel Checklist to ensure you are prepared before you travel.