First established in 1813, our library is said to be the oldest in the Southern hemisphere. Our aim is to provide you with an efficient and effective service, in a friendly and relaxing environment.
Opening Hours
Monday, Tuesday, Thursday and Friday
09:30 to 13:30 and 14:00 to 17:00
Wednesday
09:30 to 13:30
Saturday
10:00 to 13:00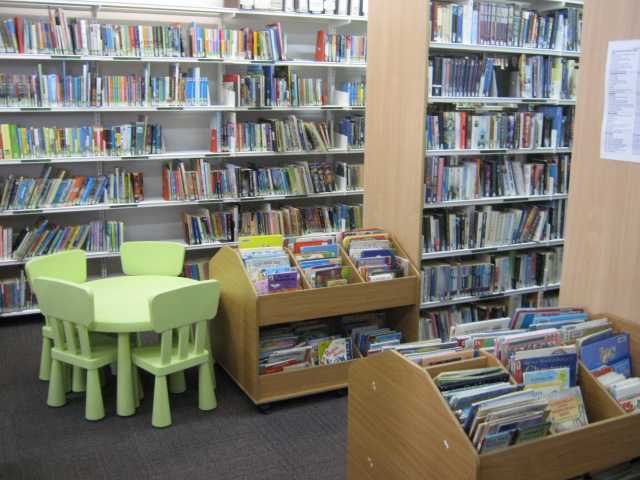 Membership
Membership Is free for all residents and visitors residing on the Island over six months.
Short term visitors are required to pay a fee of £5.00 for membership and a deposit of £20.00, which enables you to borrow up to four books, this will be refunded to you on return of books.
Membership Form – Adults
Membership Form – Junior
Loan of Books
Books may be borrowed for a duration of three weeks.
Adults may borrow up to eight books.
Children may borrow up to three books.
Professional loans are available for adults for a duration of six weeks, and eight books may be borrowed.
What's available?
Reference Books
We stock a remarkable collection of Napoleonic and St Helenian History books which can be read in the Library. A small selection is available for borrowing. Please ask a team member.
Newspapers
A great range of local Newspapers dating back to 1956, The St Helena Wirebird up to present date, namely the St Helena Independent and The Sentinel is available for reading in the Library.
Fiction
An extensive variety of well-known authors to suit both junior and adult members covering Adventure, Family, Crime, Romance, Westerns, Thriller and Fantasy can be borrowed.
Non Fiction
A substantial range of genres covering Medical, Sports, Cooking, Business, Travel, Biography, Auto-Biography, History and lots more are available for borrowing.
Magazines
Three magazines may be borrowed for a period of one week. Why not choose from our collection, OK, Real Homes, Woman and Home, Bella, Gardener's World, Men's Health, Slimming World, True Detective and lots more.
Audio Books
A small selection of Crime, Romance and Drama is available for borrowing.
DVDs
A small collection of well- known Classic's, Western, Drama and wildlife are available, members may borrow up to Three DVDs for a period of one week.
Childrens Holiday Activities
Please consult our adverts and news board with dates and further information.
Photocopying
A4 coping is available at a fee of 20p per sheet.
Please consult the Use of Rules and Regulations for the Public Library Service at the front desk or speak to a member of the Library Team.
---
Contact Information
Public Library Service
Jamestown
St Helena
South Atlantic Ocean
STHL 1ZZ
Telephone: + (00290) 22580
Email: publiclibrary@helanta.co.sh
---
History
The Public Library was established on 11th October, 1813 by Governor Col. Mark Wilkes for the dissemination of information and mass enlightenment of the people. The Library is said to be the oldest in the Southern hemisphere. The first record of an Island Library was dated back as far as 1781/1783.
Today, the Library plays a key role in the community and attracts many visitors here and overseas.
We currently stock over £16,000 books of various genres to educate, encourage and emphasise the importance of reading.