The Sea Rescue Service is part of the Safety, Security and Home Affairs and consists of the Sea Rescue Manager, Two Deputy Managers, Five full-time Crew Members and Ten Auxiliary Crew Members.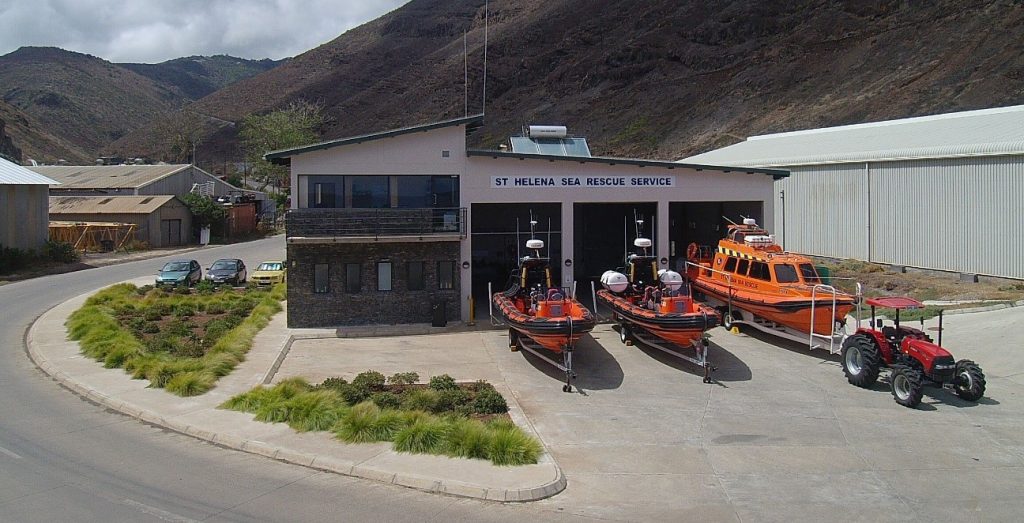 The Sea Rescue Facility was built in Rupert's Bay in 2016 -17, the facility was occupied in December 2017 and was officially opened by her Excellency Governor Lisa Honan on 4 April 2018. The facility houses all Rescue Vessels, a launching tractor and has the space to conduct all necessary maintenance to ensure the vessels are fully serviceable.
There is one offshore vessel -– Redbay Stormforce 11
Two Inshore vessels – Gemini Waverider 850 – 8.5 Metre fast response vessels
Sea Rescue 1 (Ocean Rider)
Sea Rescue 2 (Sea Lion)
. One inshore surf vessel –4.2 Gemini – 4.2-meter coast and surf vessel
All vessels are designed to be slipway launched using the tractor, or a pickup, as the contingency launching vehicle.
The Sea Rescue Service is responsible for:
The provision of a Maritime Search and Rescue capability 24/7, 365 days a year
Provision of a Maritime Search and Rescue service to St Helena's Airport during flight operations
Life-saving at sea through search and rescue
Promoting Maritime safety on St Helena
Providing fully trained personnel to assist in other emergencies on land.
Contact Numbers
Emergency: 999
Office: 25215
VHF Radio Channel 16: Sea Rescue Base