The Sea Rescue Service is a department in the Safety, Security, and Home Affairs Portfolio. The Department consists of the Sea Rescue Manager, Two Deputy Managers, Five full-time Crew Members, and Ten Auxiliary Crew Members.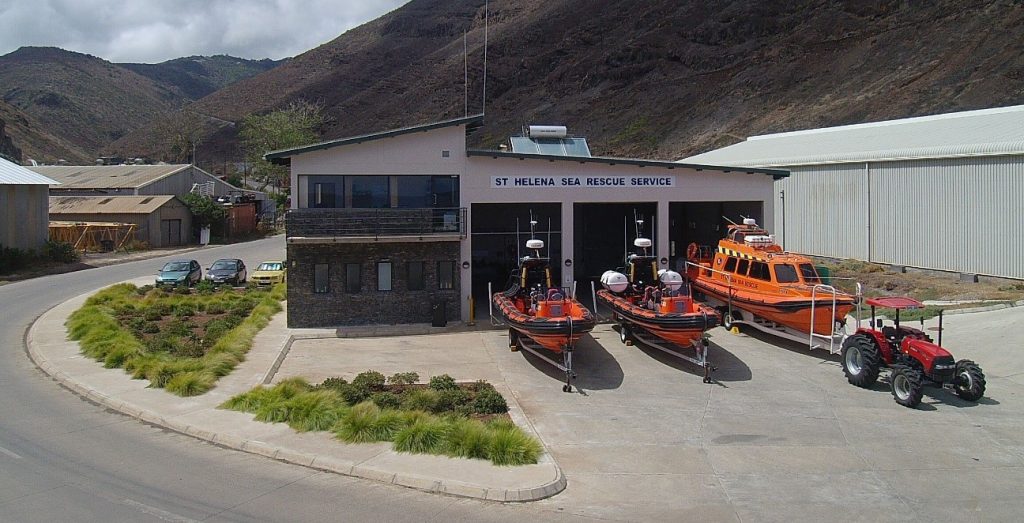 The Sea Rescue Facility was built in Rupert's Bay in 2016 -17, the facility was occupied in December 2017 and was officially opened by Her Excellency Governor Lisa Honan on 4 April 2018. The facility houses all Sea Rescue Vessels, and a launching tractor and has the space to conduct all necessary maintenance to ensure the vessels are fully serviceable.
Sea Rescue Service resources
There is one offshore vessel -– Redbay Stormforce 11
Two Inshore vessels – Gemini Waverider 850 – 8.5 Metre fast response vessels
Sea Rescue 1 (Ocean Rider)
Sea Rescue 2 (Sea Lion)
. One Costal surf vessel –4.2 Gemini – 4.2-meter coast and surf vessel
All vessels are designed to be slipway launched using the tractor, or a pickup, as the contingency launching vehicle. The Launching slipway is located in Rupert's Bay Port which is a short drive from the Sea Rescue Facility.
The Sea Rescue Service is responsible for:
The provision of a Maritime Search and Rescue capability 24/7, 365 days a year.
Provision of a Maritime Search and Rescue service to St Helena's Airport during flight operations.
Life-saving at sea through search and rescue.
Promoting Maritime Safety on St Helena.
Training:
The Sea Rescue Team has a dedicated training day each week whereby training is carried out for both full-time and Aux staff, the team also receives training from the National Sea Rescue Institute (NSRI) and His Majesty Coastguard (HMCG) in search and rescue operations when required.
Joining the team:
If you are interested in joining the Sea Rescue team, we look for a good standard of Maths, English, Physical fitness (must be able to swim), the ability to work in a very small team, and any experience in a Maritime field is desirable. If you would like to know more about joining the team please contact us.
Contact Numbers
Emergency: 999
Office: +29025215
VHF Radio Channel 16: Sea Rescue Base
Email: simonwade@helanta.co.sh (Sea Rescue Manger)
leeroy.caswell@helena.co.sh (Deputy Sea Rescue Manager)
mark.caswell@helanta.co.sh (Deputy Sea Rescue Manager)