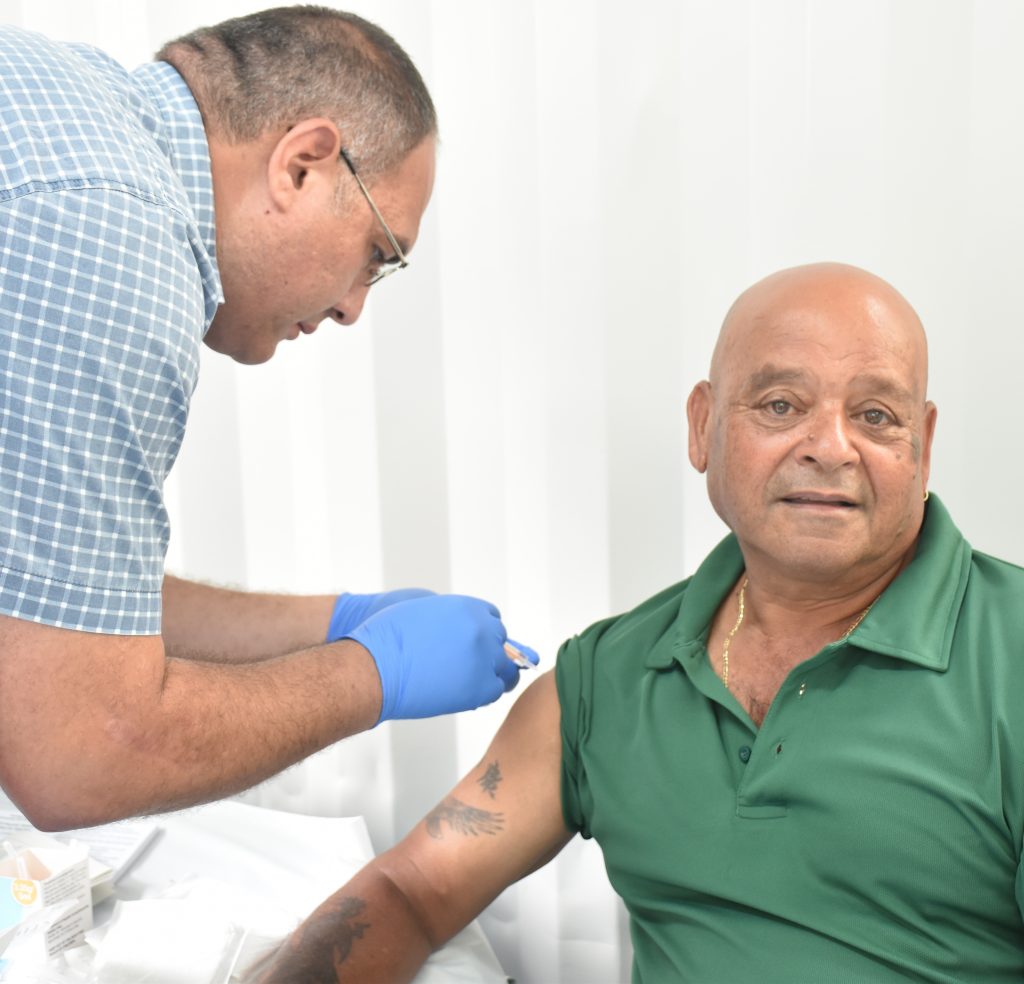 St Helena's vaccination programme began in January 2021, when the Island's frontline workers were given the first doses of the Oxford AstraZeneca vaccine, provided by the UK Government.
A further 3,800 doses were received on 26 February in order to start the vaccination programme for the entire eligible population (18 years +) of St Helena.
The Island's eligible population were invited to receive the Oxford AstraZeneca vaccine via a series of vaccination clinics set up over a period of three weeks each time.  The first phase took place between 1 and 20 March, with the second phase administering the second dose of the vaccine starting on 6 April. 
To date 97% of St Helena's eligible population are fully vaccinated with the Oxford AstraZeneca Vaccine.