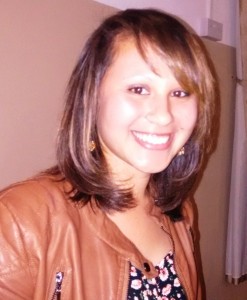 SHG Press Office's Head of News, Kerisha Stevens, departs the Island tomorrow, Wednesday 6 January 2016, to study for a Social Media for Business Diploma with the Pitman Training Group in central London.  The seven-week classroom based course covers the most popular social media platforms and developments, and will enable Kerisha to further understand and embed a full spectrum of social media tools to enhance SHG's social media presence and digital communications.
To complement her studies, Kerisha will also undergo a week's placement with PR Agency Keene Communications to apply her knowledge in a busy and practical setting.
On her return to St Helena, Kerisha will share her digital and social media expertise with Press Office colleagues and more widely within SHG – with the goal of allowing St Helena Government to better manage its social media presences and to better promote St Helena.
This training and placement – sponsored by SHG and the Queen's Diamond Jubilee Fund – will also support Kerisha in transitioning to her new role as Head of News, as part of a structured succession plan.
After a short period of overseas leave, Kerisha will return to the Island on Wednesday 6 April 2016.
SHG
5 January 2016