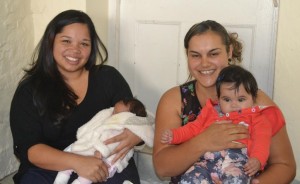 A Baby PlayDay was organised by staff at the Health Directorate on Wednesday 10 June 2015 and mothers with babies born in 2014 or 2015 were invited to attend the event, held at Princes Lodge.
Midwife Rosemary Mittens said:
"Working with the child welfare nurse Marilyn Pidgley, we arranged this day, where all babies born over a year ago could get together, play and interact.
"This day also allowed mothers to meet each other and discuss common issues.  Some parents tend to feel isolated when they have a small infant and a day like this allows them to see they are not alone in their experiences." 
First time mother Sophie Peters said: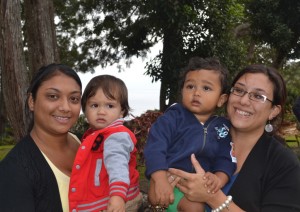 "It was nice to share experiences with other mums who have children the same age as my son.  It was also a great opportunity for the babies to play with one another.
"At times you are anxious about the development of your child, but today I was able to see that all babies develop differently and at different rates."
Activities on the day included a questionnaire, raffle, and a maternity survey aimed at establishing how mothers feel that midwifery services can be improved.
Natalie Lawrence commented:
"Looking around, all mothers deal with similar situations in raising a newborn.  It was nice to share different parenting methods and learn from each other." 
Two pictures are attached with this release.
SHG
12 June 2015