All Primary Schools on St Helena have taken part in a Design a Stamp competition as part of their creative curriculum.  This involved designing a stamp to represent the Island of St Helena.
Primary Advisor Zoe Robinson commented:
"The standard of entries was very high and it was an extremely hard task for the judges to decide on the three top designs from each school – and then name an overall winner."
Entries included stamps with images of the Wirebird, the RMS St Helena, the Heart-shaped Waterfall, Rupert's, Prosperous Bay Plain and other scenic areas of the Island.
The following winners in each primary school have been presented with prizes and are warmly congratulated:
Harford Primary School:    1st place: Kaylin Knipe
2nd place: Ashley Hannah
3rd place: Erik Robbertse
                                                Highly Commended: Ava Thomas
Ona Mafoko
Gulliver Kilenjan
Pilling Primary School:     1st place:  Rhiann Young-Benjamin
2nd place: Eureeze Peters-Stevens
3rd place: Christopher Midwinter
                                             Highly Commended: Leeanna Johnson
Blaze Bennett
Aleishia Simon
St Paul's Primary School:   1st place: Jordan Reynolds
2nd place: Joey Crowie
3rd place: Tayler Duncan
                                            Highly Commended:  Masharne Crowley
                                                                                  Theo Joshua
Lewis Caesar-Henry
Overall Winner:    Rhiann Young-Benjamin 
Thanks are extended to the St Helena Post Office for its very generous donation of Official First Day Cover Airport Stamps which were awarded to the prize winners.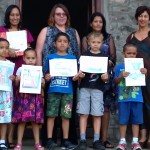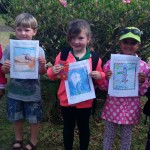 SHG
5 November 2014