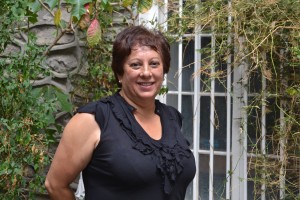 Susan O'Bey, currently SHG's Director of Strategic Policy and Planning, has been appointed as Enterprise St Helena's new Deputy Chief Executive for Economic Development.  Susan's new role – which she will take up next week – will include supporting the incoming Chief Executive to deliver Enterprise St Helena's strategic agenda, enabling its business plan to be turned into reality. Susan will take responsibility for the overall day to day management and operation of ESH.
Reporting to the incoming Chief Executive for Economic Development (CEED), the Deputy CEED will have the key liaison role with St Helena Government (SHG), the Department for International Development (DfID), the Air Access Office (AO) and will support the CEED in partnering the private sector.
Priorities will include supporting Saint businesses, developing and promoting tourism, attracting Saint and international investors, up-skilling Saints, growing the fisheries sector and developing local financing packages.
Commenting on her new role Susan said:
"I am really looking forward to working with the team at Enterprise St Helena. As the Island continues to prepare for air access, the right decisions and actions around investment and tourism become even more crucial. Enterprise St Helena has a pivotal role to play in supporting the private sector and bringing together the views and actions of all key stakeholders to ensure that the Island is ready in all aspects when the first flight lands in 2016."
Governor Capes said:
"Susan O'Bey is an outstanding public servant. She will bring to ESH valuable experience and skills to help drive forward our vital work to position St Helena to exploit the opportunities that air access will make possible. Susan will have my full support in her new role."
SHG
31 January 2014