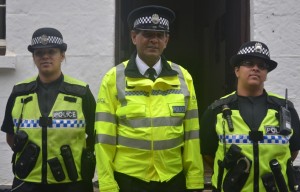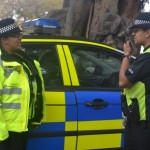 The St Helena Police Service took delivery of twelve parcels of Police uniform from last week's arrival of the RMS, donated by Sussex Police in the UK. The items include fleeces, epaulettes, trousers, operational tops, boots and webbing belts.  The donated uniform will be used to provide a number of new recruits with uniform over the next 12 months, as well as for replacing worn uniforms.
Chief of Police Trevor Botting said:
'I am very grateful to my previous Force, Sussex Police, for their kind donation. The uniform will ensure that my officers are well prepared for their duty as well as looking smart and professional. This donation will make a real difference to the Police Service on St Helena and Ascension Island.'
Two photos are attached to this release.
Trevor Botting
Chief of Police 
St Helena Police Service & Ascension Island Detachment
SHG
8 September 2014