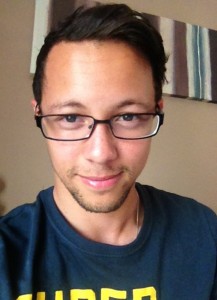 Neil Francis of Sapper Way (picture attached) has been awarded a prize for best Finance and Investment First Year Student at the University of Brighton.
The prize, sponsored by leading global trading company OSTC (which specialises in exchange traded products in all major asset classes), was awarded to Neil for his outstanding work over the past year. 
On receiving his award, Neil said:
"I was really surprised to have won the award which I wasn't expecting at all. I still hadn't received my end of year results when I received the letter saying I had won, so I had no idea how I'd done!
"I'm just really glad that I did well in my first year and hopefully I can carry this through to next year."
Neil will be presented with his prize by an OSTC representative at an official presentation ceremony on 26 July at the Sallis Benney Theatre, Grand Parade, Brighton.
Neil left St Helena in August 2012 and will return to the Island upon completion of his four year Finance and Investment (Hons) BSc Degree. 
SHG
16 July 2013