Each year the International Maritime Organization (IMO) recognises today, Thursday 28 September, as World Maritime Day. This day serves to emphasise the importance of the maritime industry and aims to promote innovations in the industry that improve maritime security, maritime environment, shipping and safety.
The theme set by the IMO this year is "MARPOL at 50 – Our commitment goes on". The theme spotlights the International Convention for the Prevention of Pollution from Ships (MARPOL), which covers prevention of pollution of the marine environment by ships from operational or accidental causes.
Currently, the Safety, Security and Home Affairs (SS&HA) portfolio is hosting members of the Maritime Coastguard Agency (MCA) from the UK. Alison Leighton, Chris Doherty-Ingram and Lucy Pope are here to support SHG's Maritime Authority with preparing for a proxy audit, expected to be carried out early next year, on St Helena's compliance with international maritime obligations.
Some of the principles of MARPOL will be covered within the audit and SHG will be assessed against how well the practices and procedures in place comply with these. Working closely with our partners in the MCA will help to ensure that St Helena is playing its part in protecting the Island's marine environment.
Photos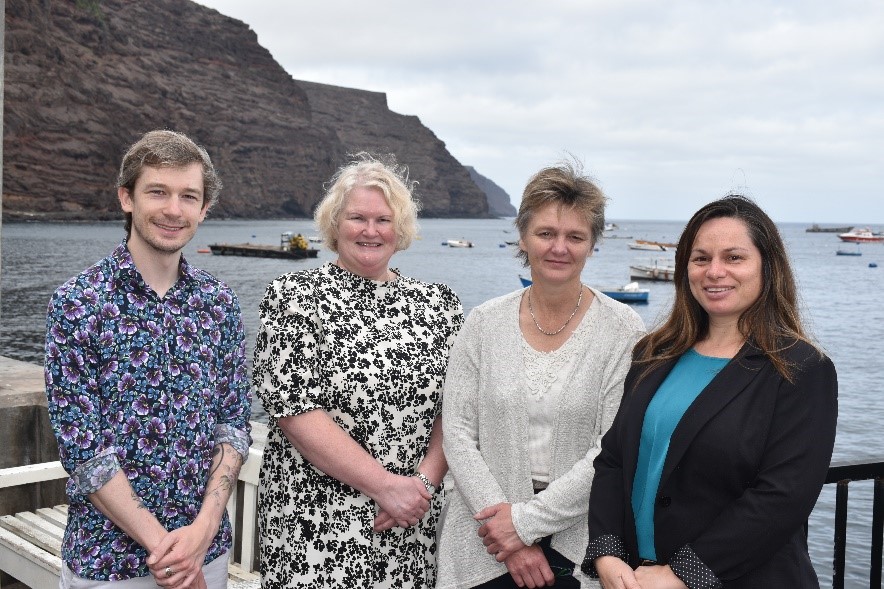 www.facebook.com/StHelenaGovt/
SHG
28 September 2023