Three new officers have recently arrived at St Helena to bolster the ranks of HM Prison and Offender Management Service (HM Prison).
On 9 September 2023 Clyde Greene and Stephen Gibson joined the service from the Department of Corrections and Rehabilitation in the Turks and Caicos Islands, bringing with them a wealth of knowledge and experience in correctional services. On 16 September 2023 Adonis Sampson joined HM Prison from the UK, enhancing our diverse custodial expertise.
These fully trained and highly experienced professionals have generously been deployed to St Helena for the next three months. Their arrival marks a crucial addition to our dedicated team during a busy period for our service. Their presence ensures the continuity of a constructive prison regime, allowing us to uphold our commitment to safety, security, and rehabilitation.
Superintendent, Jay Kendall, expressed his gratitude by saying:
"We are delighted to welcome Officers Stephen Gibson, Adonis Sampson, and Clyde Greene to our close-knit community here on St Helena. Their expertise and dedication will undoubtedly contribute to the continued success of our Prison Service. Together, we look forward to maintaining our high standards and serving the community. Welcome to our team!"
The arrival of these officers reaffirms the collaborative spirit and commitment to excellence that defines HM Prison on St Helena.
For any enquiries relating to this matter or HM Prison more generally, please contact the Superintendent by email through Jay.Kendall@sainthelena.gov.sh
Photos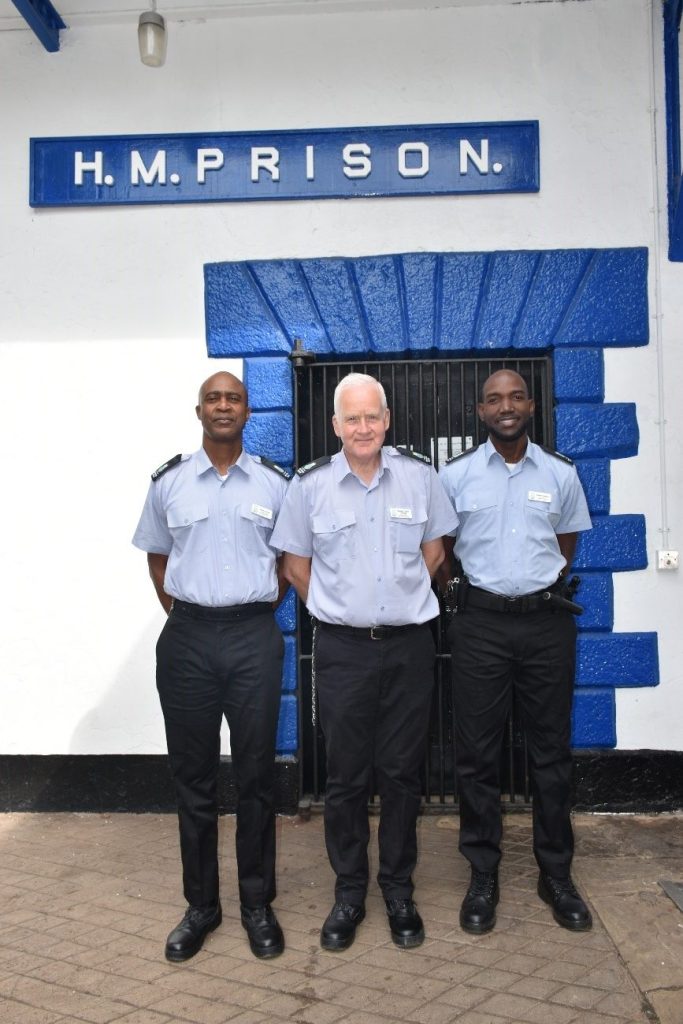 #AltogetherSafer #HMP #Custody
SHG
28 September 2023