Pride month is marked every year in June across the world. It is a vibrant and inclusive celebration which honours the LGBTQ+ community, its history, its achievements and its ongoing fight for equality.
This international annual event is a powerful reminder of the importance of acceptance, diversity and love. It brings together individuals, organisations and communities in defence of the rights of LGBTQ+ people and in celebration of progress towards a more inclusive society.
During this year's International Pride Month, the rainbow flag has been proudly flown at Plantation House and the Police Station. The Rainbow Pride Flag features all the colours of the rainbow, and is widely recognised as the symbol of the lesbian, gay, bisexual and transgender (LGBT+) communities. Other variations also include a chevron of black and brown stripes to represent people of colour, and blue, pink and white for transgender people.
The St Helena Government is proud to support the LGBTQ+ community and, just as it is for every person within our community, is committed to upholding their rights. The St Helena Constitution protects individuals from discrimination on the basis of sexual orientation and since 1 January 2017, same-sex marriage has been recognised throughout the territory.
Photo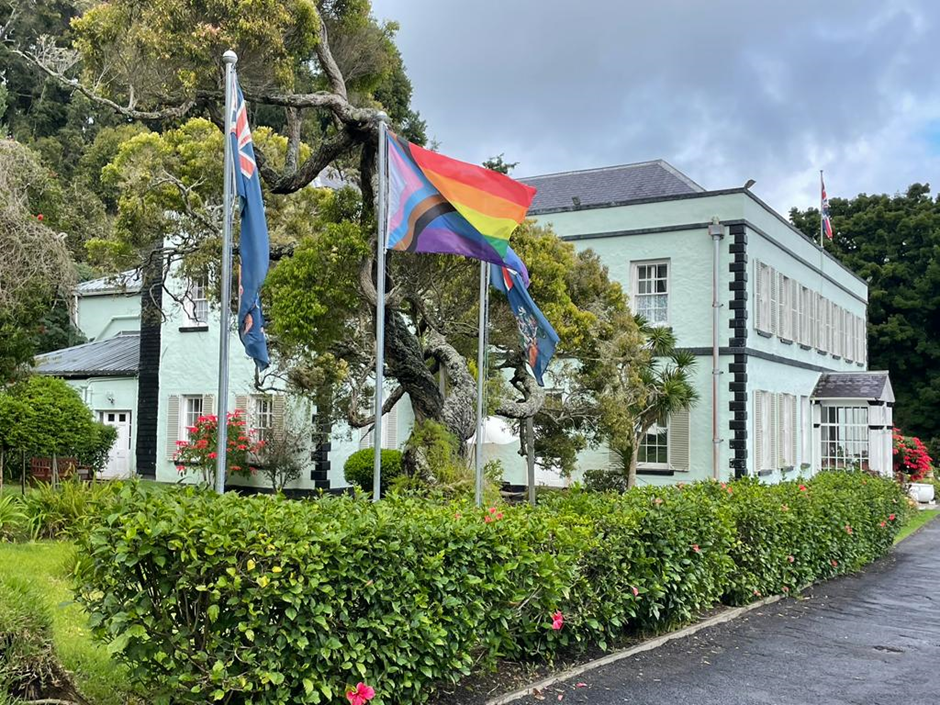 #StHelena #PrideMonth #RainbowFlag #LGBTQ+