Between Monday 12 June and Friday 16 June, a number of events were held across the Island to mark Diabetes Awareness Week 2023. The week was used to raise awareness of the risks of diabetes, and what you can do to help prevent or manage diabetes yourself. Around 1 in 4 people in St Helena are taking medication for diabetes and roughly 400 people are living with prediabetes.
Dietitian Sarah Mattinson was on hand throughout the week at various locations running pop up awareness cafes. During these, she discussed and answered questions from the community, as well as shared important information about diabetes. Areas covered included:
What is diabetes?
What are the symptoms associated with diabetes?
How to manage type 2 diabetes?
She also gave advice on how to eat healthier by suggesting recipes that we can all reproduce using the food we find available to us on the Island. This covered a wide range of potentially delish and healthy meals, including pancakes and roasted beetroot hummus: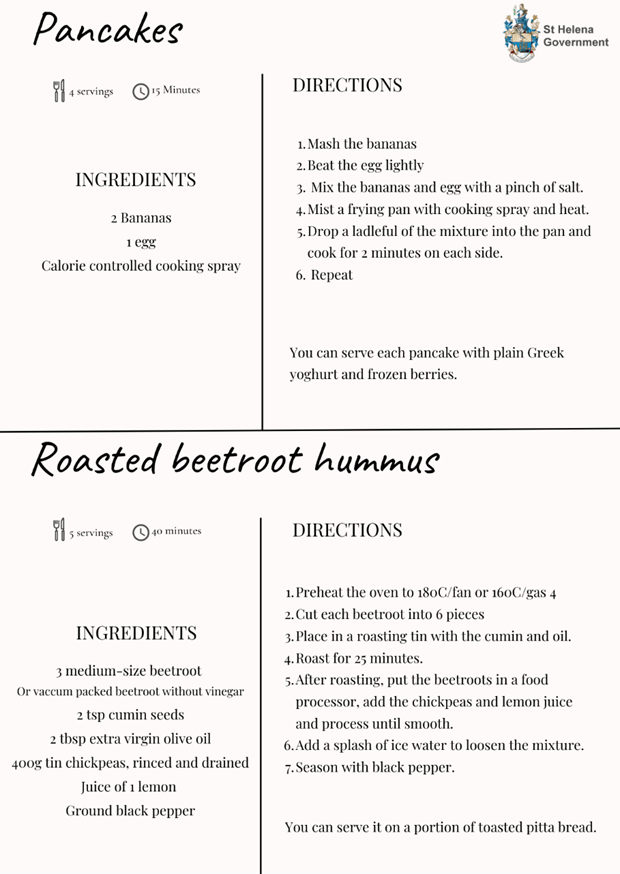 Sarah also cooked and shared some healthy snacks for attendees at events, showing off what can be made locally to replace the processed products available in the shops.
At the events; it was explained that a healthy, balanced diet is about eating the right types of food and drink in the right amounts. To help with this, advice was given on recommended portion sizes for a meal. A portion is how much food you want to eat at one time, whether in a restaurant, from a packet or at home. The picture below is an example of how the use of your hands is an easy way to measure food portions.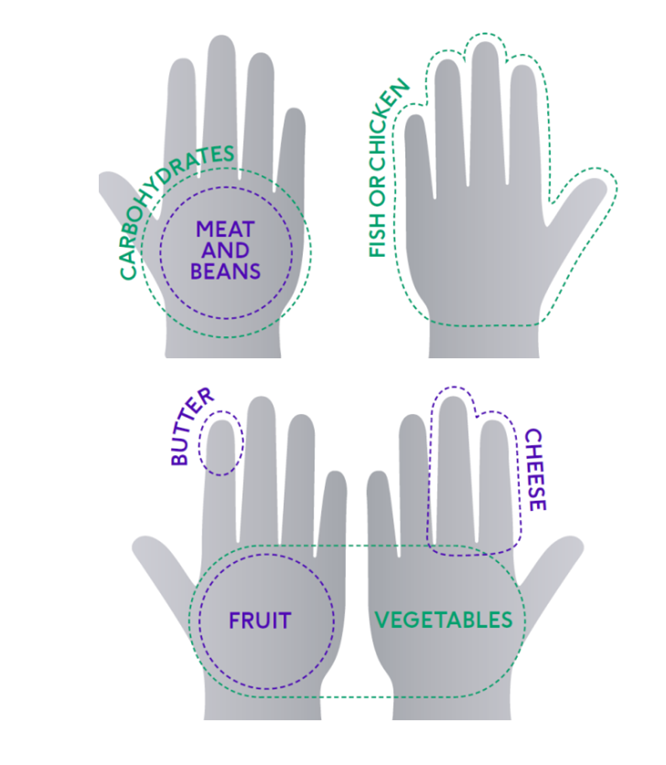 Rae Dickie-Clark, Emergency Care Assistant, was also on hand to any questions and take the blood pressure of anyone who wished to have it taken. The main goal of a blood pressure test is to check if your blood pressure is healthy, or if it's high or low.Blood pressure is the term used to describe the strength with which your blood pushes on the sides of your arteries as it's pumped around your body. High blood pressure (hypertension) can increase your risk of developing serious problems, such as heart attacks and strokes, if it's not treated. Having this quick test is the only way to find out what your blood pressure is it could save your life.
Dietician Sarah Mattinson commented:
"I'd like to thank all the people who visited us and spoke to us during Diabetes Awareness Week. I'd also like to thank the health promotion team for their support over the past few days. Public awareness is important if we are to have the resources to prevent diabetes. We encourage everyone to remain mindful of their diets, and keep an eye out for any signs of possible diabetes illness"
Photos: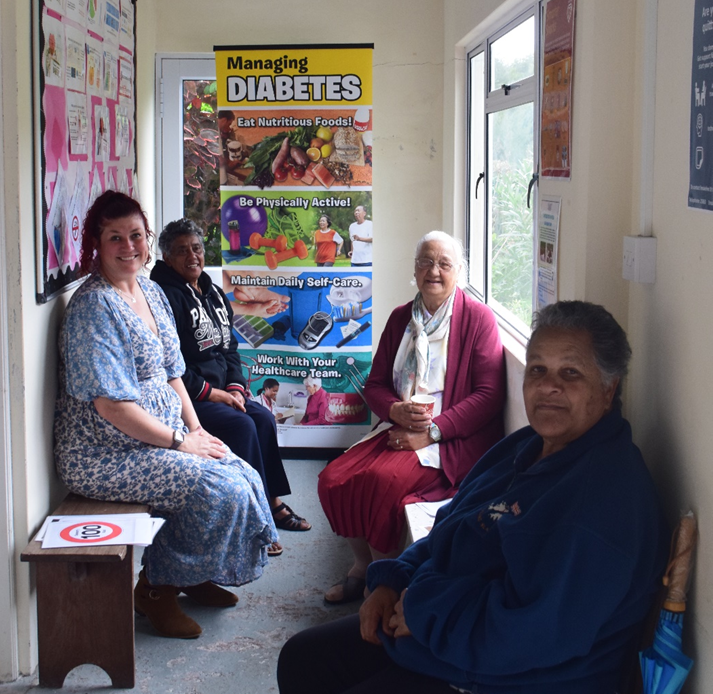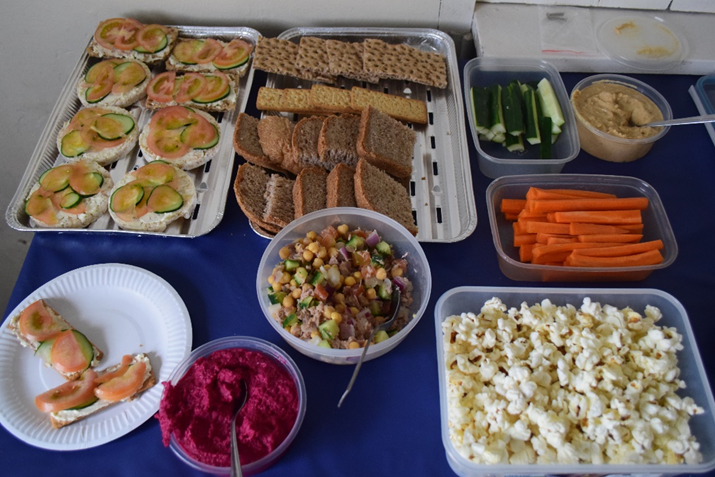 #StHelena #Diabetes #AltogetherHealthier