Works are nearing completion on the construction of the Port Control, Customs and Biosecurity (PCB) Main Container Yard, and the erection of the two new steel frame buildings in Lower Rupert's.
Isaac's Contractors have completed approximately 75% of the PCB Main Yard, 95% of the erection of the new steel frame PCB Building, and 40% of the erection of the new steel frame Container Freight Station (CFS) Building. These contracts are programmed to be completed in August 2023 in readiness for the contract for the internal fit-out of the buildings to be undertaken.
For more information on these projects and/or other ongoing or planned Economic Development Investment Programme (EDIP) projects, members of the public are encouraged to attend the quarterly EDIP information meetings. The next round of public meetings are due to be held in July 2023, and specific dates and times for these will be published shortly.
Photos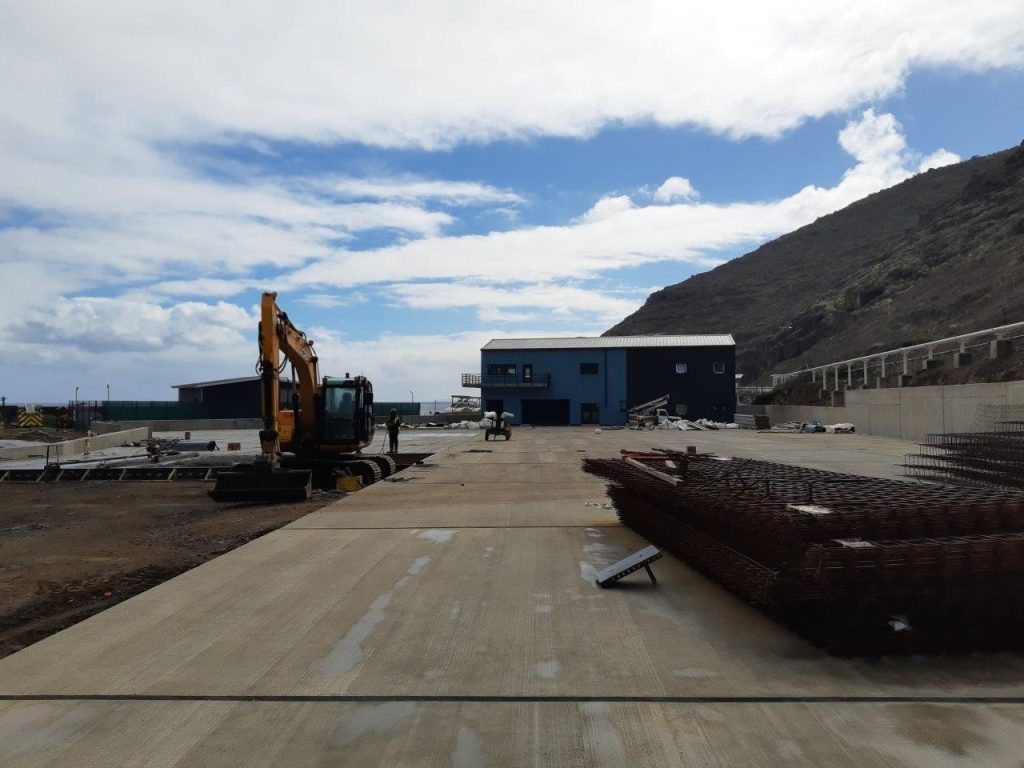 #StHelena #EDIP #AltogetherWealthier