The St Helena Ambulance Service and General Hospital recently took receipt of a substantial donation of medical, major incident and training equipment. This was kindly donated by the UK based charity, Pre-Hospital Care and Aid Worldwide (PHCAW), an organisation providing care, training and equipment around the world.
Over the next few months, the Senior Paramedic team will begin delivering Qualsafe Awards regulated courses in emergency care, life support and first aid to the Island's emergency services. The equipment will provide valuable capacity to provide immersive and high-quality training to first responders and hospital staff as part of this work.
The donation was organised between the Health Services Directorates' Senior Paramedic, Thomas Attewell, and Founder of PHCAW, Michael Bot. The equipment donated included simulation manikins, a rescue basket, stretchers, a specialist vacuum stretcher, drip stands, traction splints, major incident kit bags, 12 suction units and over 180 anatomy and physiology books.
Alongside the ongoing health transformation program, this kind donation will help to move towards achieving one of the key priority objectives in the SHG Strategy and Vision 2022-2025 of "developing a safe and reliable health service".
Senior Paramedic, Thomas Attewell, commented:
"We are incredibly grateful for the donation from Michael at PHCAW, who has provided such a substantial amount of equipment that we can continue to improve our service delivery for providing pre-hospital emergency care to the Island. What arrived on the final MV Helena voyage was more than we could have expected, and for that we are incredibly grateful to Michael and his team."
Founder of PHCAW and Paramedic, Michael Bot, added:
"Our donation to St Helena is part of our global initiative to provide and support the education of emergency responders, and we are delighted to be able to support the paramedics already on-Island to deliver their training and provide emergency care. We are honoured to have been able to support a British Overseas Territory, which is a first for our organisation, and hope that the equipment helps to save lives for many years to come."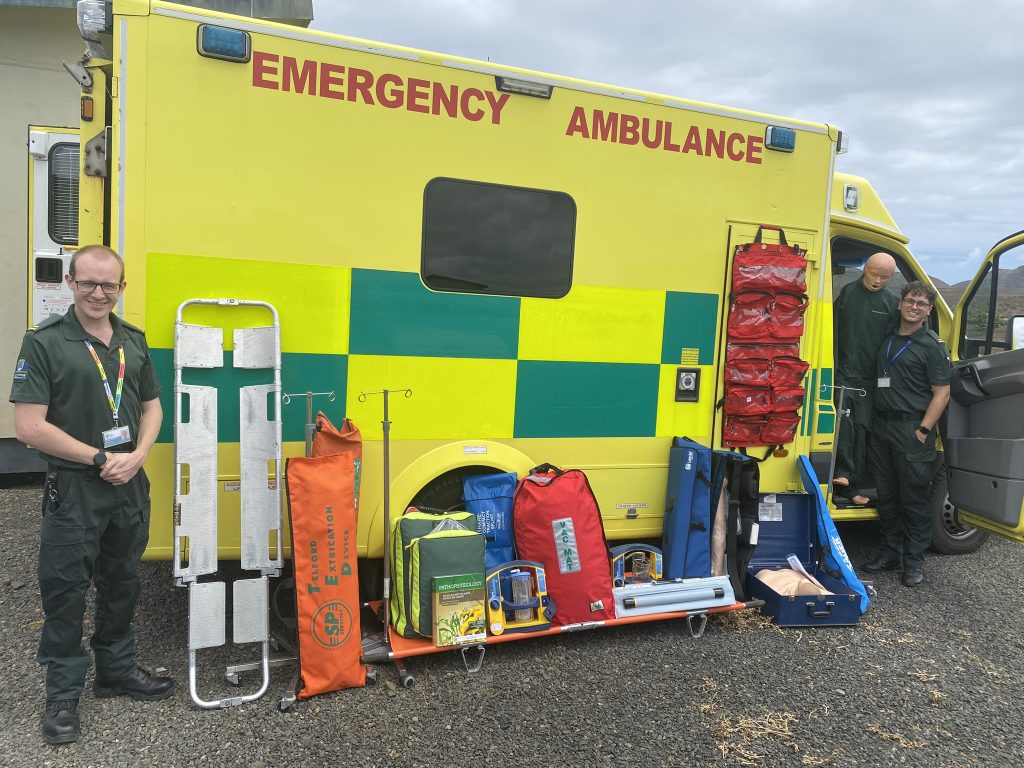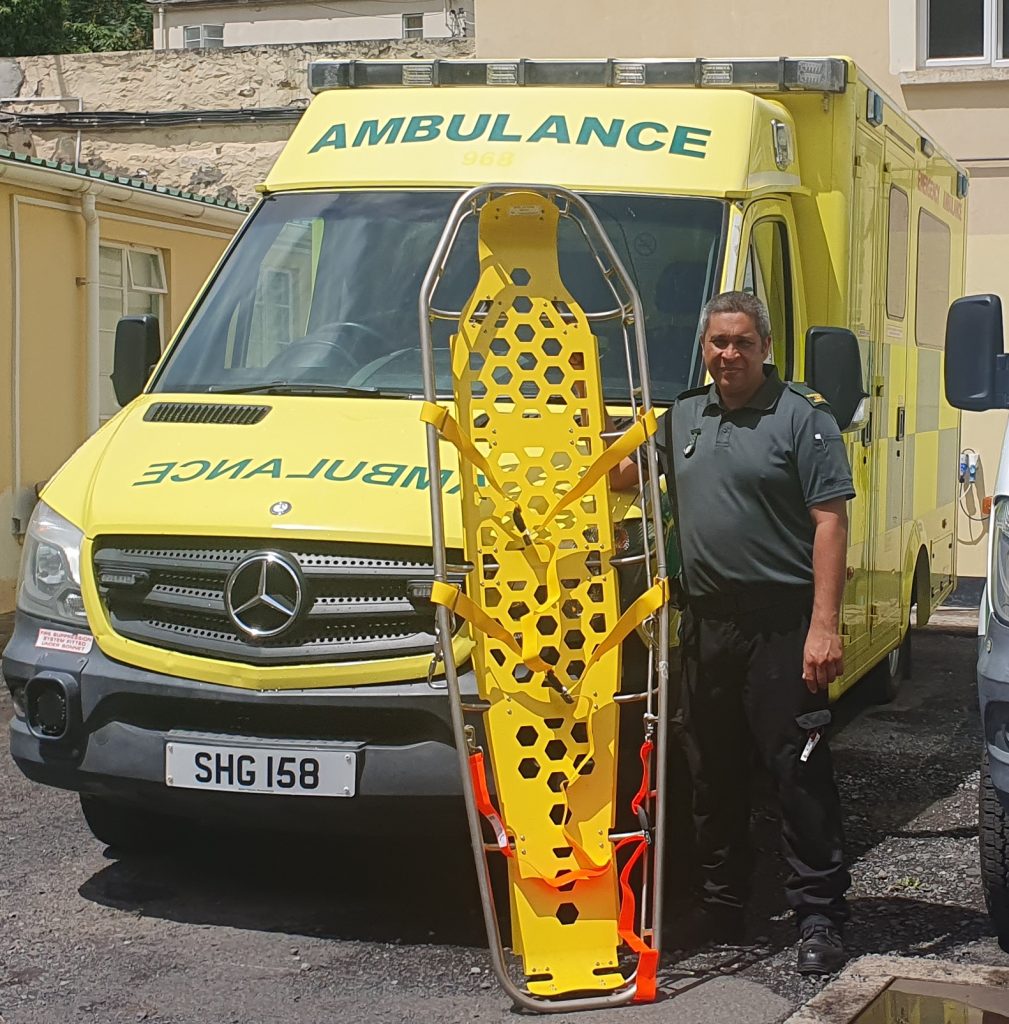 #StHelena #Donation #PHCAW
SHG
17 February 2023