St Helena and FINN Partners, SHG's UK-based marketing and communications agency, won the award for 'PR Campaign up to £50,000 spend' on Monday night (3 July) at the annual Travel Marketing Awards in London.
The award recognised the innovation and excellence of the Jonathan's 190th Birthday activities that took place in December 2022, meeting the Travel Marketing Awards 'Gold Standard' criteria.
The PR Campaign gained worldwide media coverage of Jonathan's celebrations, reaching more than 474 million people worldwide. This included TV appearances on The Drew Barrymore Show in the USA, a Sky News interview between presenter Kay Burley and Governor Philips, and Teeny Lucy featuring on both BBC News and BBC 24. Multimedia coverage ranged from CNN to The Independent and People, among others.
Just £2,000 was spent, within the local economy, to celebrate Jonathan's birthday. SHG and FINN Partners then worked together under their normal contract to gain international coverage of the event, generating £4.8 million pounds of international Advertising Value Equivalency (AVE). AVE is the amount that St Helena would have had to spend on Jonathan's birthday coverage, if these activities had been paid for rather than secured for free.
The awards were presented by actor/comedian Ed Byrne. St Helena and FINN's award was collected by SHG Marketing Manager Emma Weaver, who is currently in the UK, and representatives from FINN Partners.
SHG's Marketing Manager commented:
"Jonathan is a national treasure and we're so happy the rest of the world celebrated his 190th birthday alongside our local community. Thanks so much to everyone in St Helena and at FINN for creating such a memorable and successful event. It's wonderful to be recognised with such a prestigious award, amongst such incredible competition."
Minister for Treasury, Infrastructure and Sustainable Development Mark Brooks said:
"It's fantastic to see St Helena recognised on the world stage again, first during the birthday celebrations themselves and now with this award. I said during my recent Budget speech that we want to see a change of mindset in how we approach our work. This is a great example of how to work creatively on a limited budget to deliver incredible results. I commend the SHG team and FINN Partners for what they were able to achieve."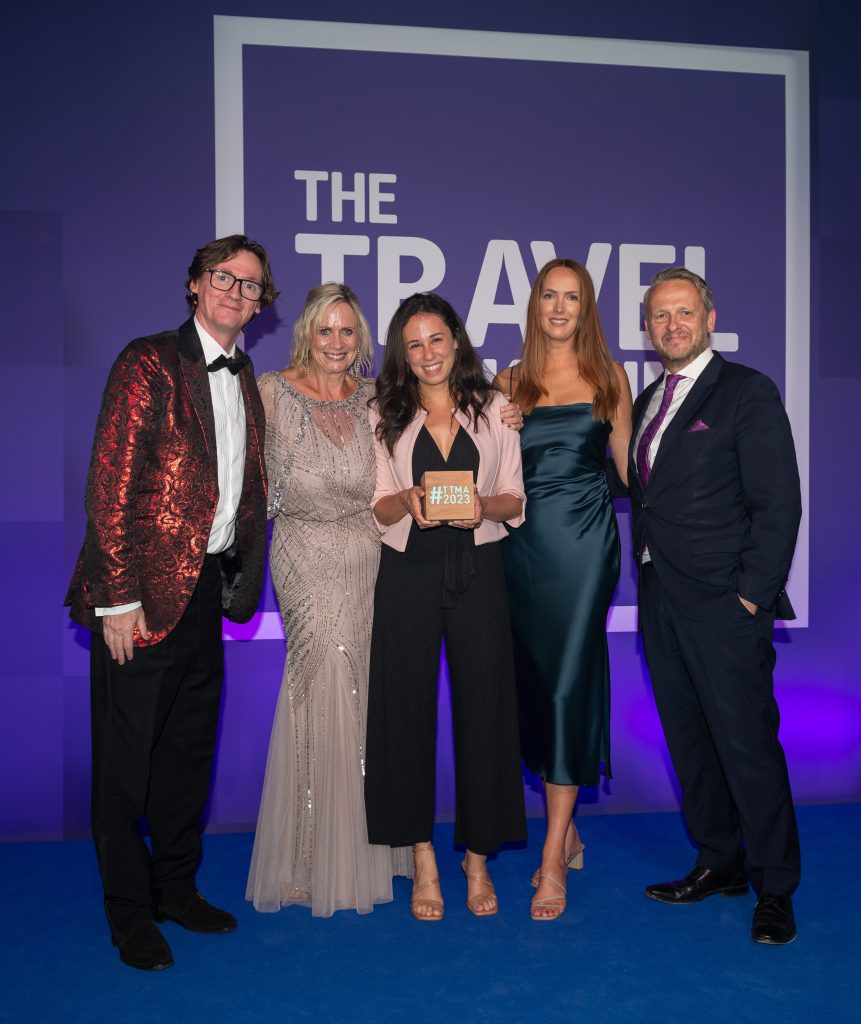 Notes to Editor
The Travel Marketing Awards, which are organised by the Chartered Institute of Marketing's Travel Group (CIM TG), are one of the most prestigious events in the travel and tourism marketing calendar, with the industry's most sought-after accolades.
This year's awards were celebrated at a glittering ceremony, held on 3 July 2023 in London, and celebrated brilliance in travel marketing, rewarding the originality, creativity, innovation and relevancy delivered by brands, teams and individuals across a wide range of disciplines within Advertising, Marketing, Digital and PR. Winners in other categories this year included ABTA, TUI and Butlins.
On Wednesday last week, FINN and St Helena were also recognised with an Honourable Mention at the Silver Marketing Awards, again for Jonathan's 190th Birthday activities.
SHG
11 July 2023