In November 2022, SHG announced St Helena would receive funding from the Foreign, Commonwealth and Development Office's bespoke 2022/2023: Improving Essential Equipment in Overseas Territories' programme.
St Helena was allocated up to £1,800,000 for the purchase of equipment of critical importance to the Island, in areas including healthcare, emergency services, port operations, road maintenance and the airport. Of the £1,800,000, in November SHG identified £1,735,482 to procure equipment vital to improving the resilience and well-being of our community.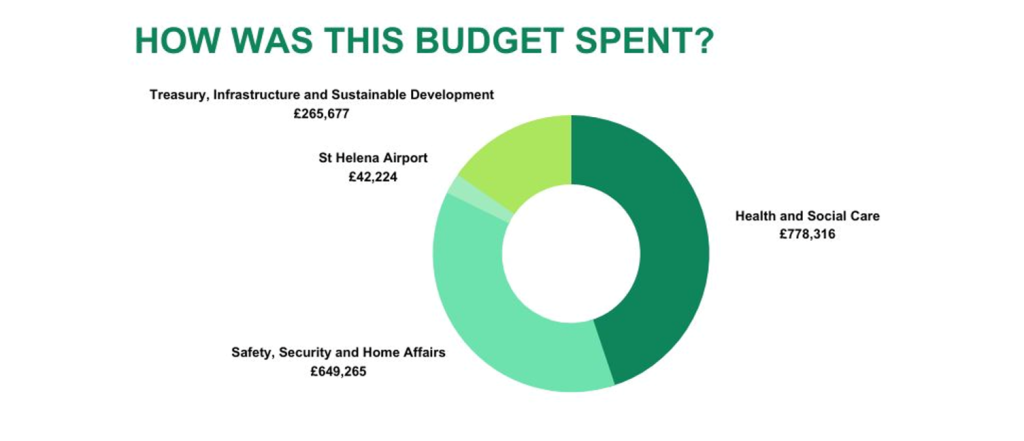 Focus on St Helena Airport
£42,224 was allocated on equipment for the airport. This was used to purchase a Dry Chemical Powder Recirculation station, along with Nitrogen cylinders and filling regulators. These arrived in April 2023 and are already in use by the Airport Fire Fighting response vehicles.
This essential equipment is required to ensure that the airport remains in compliance with international airport regulations for the discharge rate of dry chemical powder.
Due to the humidity experienced at the airport, the dry chemical powder needs to be aerated to prevent 'caking' and to ensure effective discharge rates. This in turn ensures any response to fires that require a dry chemical agent are dealt with rapidly, preventing further spread, and minimising risk to life and damage to property.
Trainer, Deon Van Zyl, from South African based Brigit Systems, arrived on 15 April 2023 to provide training on the nitrogen system. On 5 May 2023, trainer Mark Richards from Perren Engineering Ltd, a UK based company, arrived to provide training on the dry powder system.
Although £42,224 was allocated to the airport, the total spent on the equipment and training was approximately £37,500. This is a result of fluctuations in things like currency, equipment and shipping costs, and preferred suppliers between the point of allocation and the point of delivery and commissioning. These fluctuations have some limited impact on the final costs of procuring the other equipment, albeit well within the £1,800,000 funding ceiling.
Photos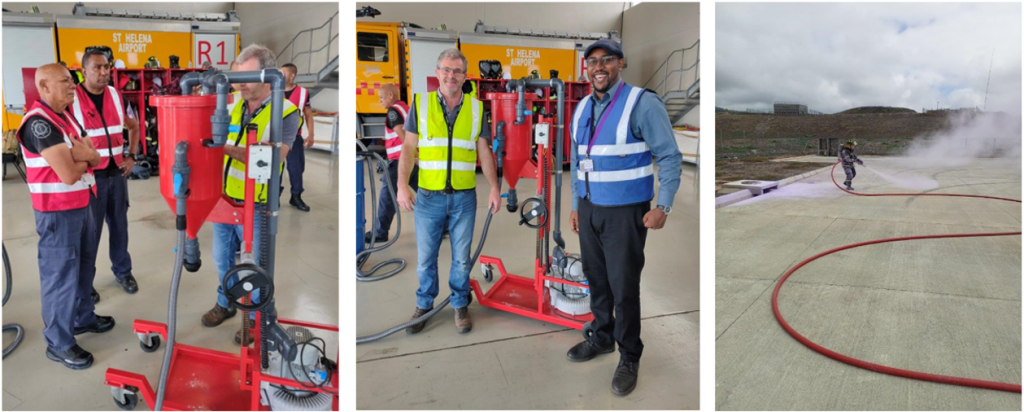 Other essential equipment
Further to the press release issued in June, a number of additional items have arrived for the Health and Social Care Portfolio. This includes equipment for cardiology and blood services, and are currently being installed and commissioned.
The reach stacker, slurry paver and immunoassay device are expected to arrive on the next voyage of the Maria da Paz.
A further update on this programme will be provided in due course.
#StHelena #FCDO #ImprovingEssentialInfrastructure
www.facebook.com/StHelenaGovt/
www.twitter.com/StHelenaGovt
SHG
23 October 2023