On Tuesday, 10 January, His Excellency Governor Nigel Phillips CBE and Mrs Phillips held a special tea at Plantation House for Nathaniel Benjamin, aged 7.
Nathaniel, of St Pauls Primary School, accompanied by his parents and sibling, was invited to tea in honour of his success in winning the Governor's Christmas Card Competition. Nathaniel had his design selected out of over 50 submissions.
During the party Nathaniel explained the inspiration behind the design for his card, which included Wirebird carol signers and donkeys pulling Santa's sleigh. After the tea party Nathaniel and his parents, accompanied by Mrs Phillips, visited Jonathan the tortoise. Jonathan on the sleigh was a standout feature on Nathaniel's card.
Governor Nigel Phillips commented:
"I extend my heartiest congratulations to Nathaniel on winning the Christmas Card Competition. His delightful design was selected by a clear majority of visitors to the Plantation House Christmas Market. The card has since been sent to recipients both on-Island and across the world. I was very pleased to be able to host him to say thank you and have such a lovely time on a splendid afternoon. Well done Nathaniel!"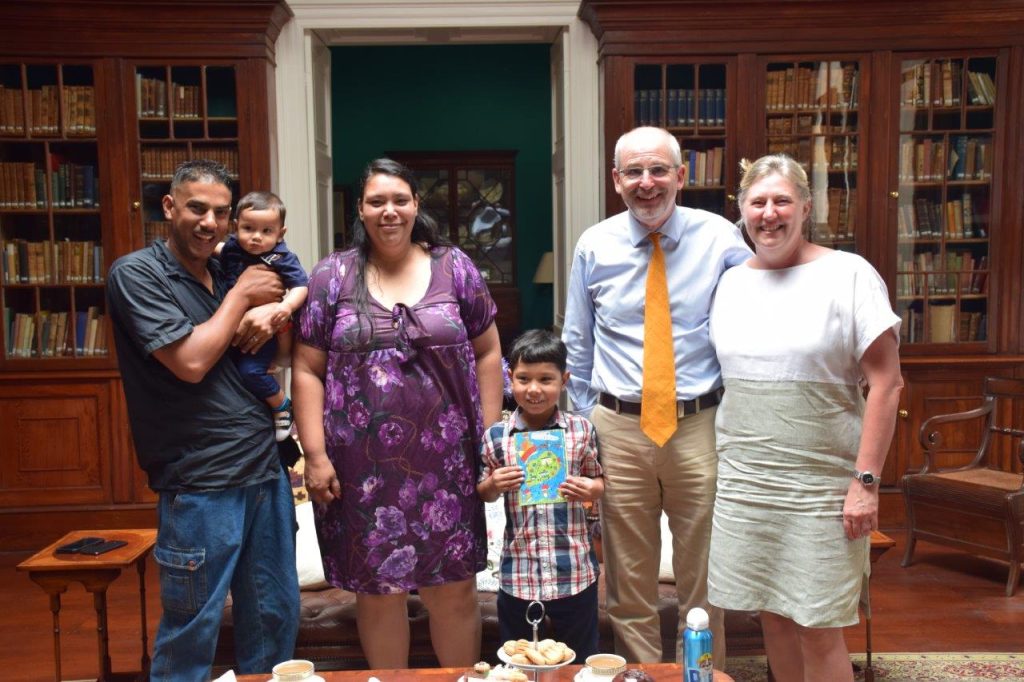 #StHelena #ChristmasCardCompetition #Congratulations
SHG
17 January 2023