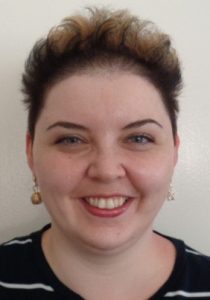 Obstetrician-Gynaecologist, Dr Valentina Rumyantseva, has recently taken up her new post at the General Hospital.
Dr Valentina said:
"I am delighted to be here on St Helena, it is a wonderful place with absolutely amazing nature and extremely kind and friendly people. Even during these initial weeks, I can definitely say that hospital staff are a brilliant team of real professionals and lovely people. I have already helped one little Saint to be born here and look forward to the many more to come."
Dr Valentina has previously worked in a State Hospital in her home city of Moscow in Russia. She has also worked in a large Research Institution, which happens to be a referral centre for obstetric and gynaecological patients for the whole of Russia. Whilst there, Valentina completed her PhD on Post-term Pregnancies and Deliveries.
Outside of Russia, Dr Valentina also spent time in the UK and was delighted to be involved in the International Fetal and Newborn Growth Consortium for the 21st Century (INTERGROWTH-21st).
INTERGROWTH-21st is a global, multidisciplinary, network of more than 300 researchers and clinicians from 27 institutions in 18 countries worldwide, coordinated from the University of Oxford.
#StHelena #NewDoctor #HealthDirectorate #AltogetherHealthier
https://twitter.com/StHelenaGovt
https://www.facebook.com/StHelenaGovt/
SHG
20 March 2019