St Helena Government, Enterprise St Helena and the Commonwealth Telecommunications Organisation (CTO) are pleased to announce that St Helena will host the Commonwealth Digital Economy Forum 2020 between 23 and 27 March next year.
St Helena Government joined the CTO – the oldest and largest Commonwealth intergovernmental organisation in the field of Information and Communication Technologies – as an affiliate member earlier this year, and is delighted to have signed an agreement with the CTO to host this forum on-Island – the first ever forum of this kind to be held here.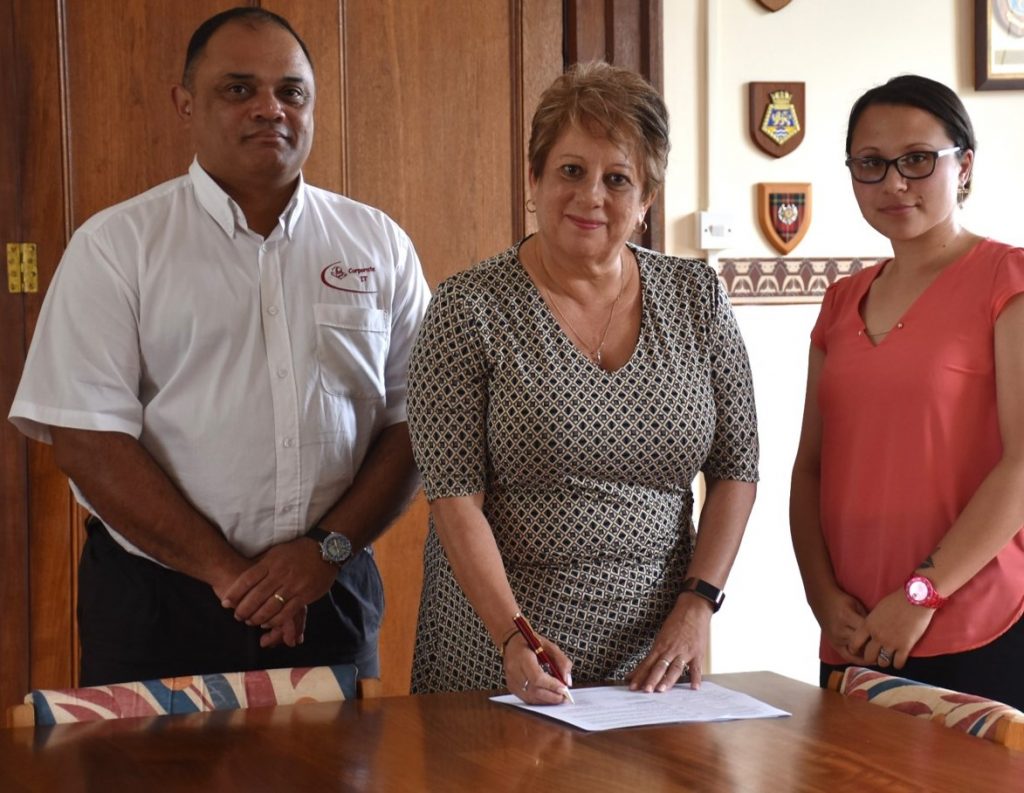 Chief Secretary Susan O'Bey, who signed the Agreement on behalf of St Helena Government, said:
"We are delighted to have the opportunity to host the Commonwealth Digital Economy Forum 2020. The agenda for this forum is particularly pertinent for St Helena, as we move ever closer to the landing of the subsea cable which will unlock numerous opportunities and promote widespread digital usage within our society."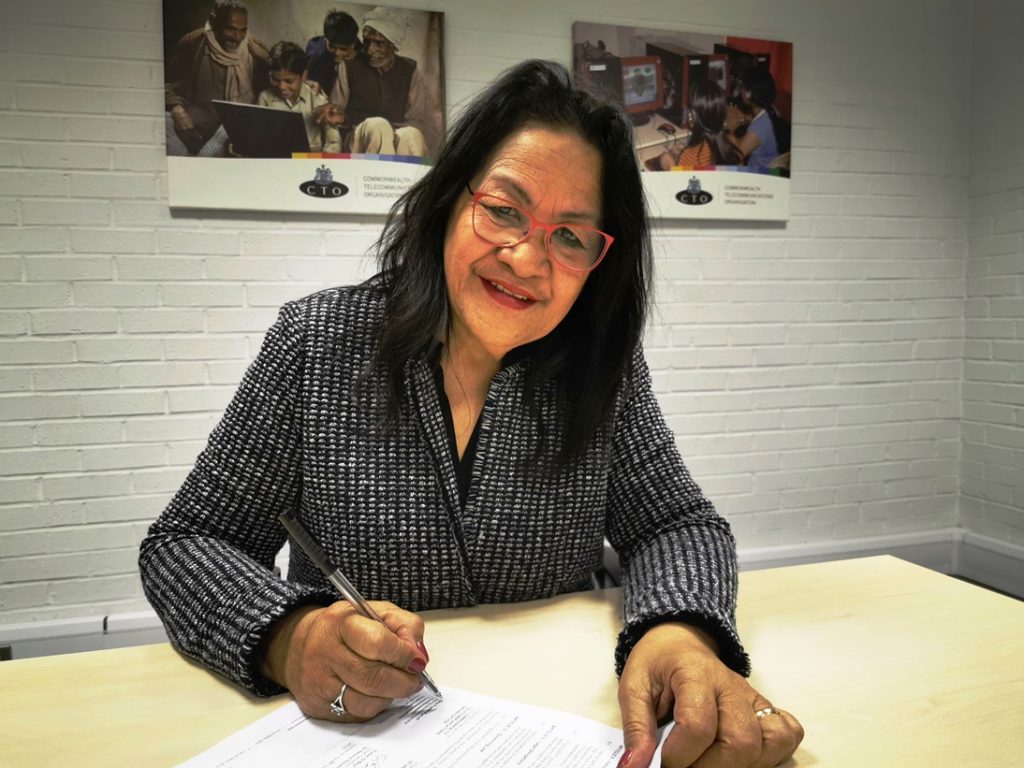 Signing on behalf of the CTO, Acting Secretary General, Gisa Fuatai Purcell, added:
"I am delighted to have St Helena, a small island developing affiliate member of the CTO to host this very relevant event. Digital Economy is the opportunity for small islands to bridge the digital divide and isolation. Inclusive digital transformation helps isolated countries to adopt new methods of delivering information on education, health, agriculture, environment, tourism and above all improving the standard of living. Through E-Trade, small islands will enjoy new revenue through seamless marketing its best products in all fields to the rest of the world."
The theme for the 2020 forum is 'Shifting landscapes and trends' with planned presentations and workshops to focus ona globally connected St Helena, Digital Economy, Broadband Usage, GDPR and Data Protection.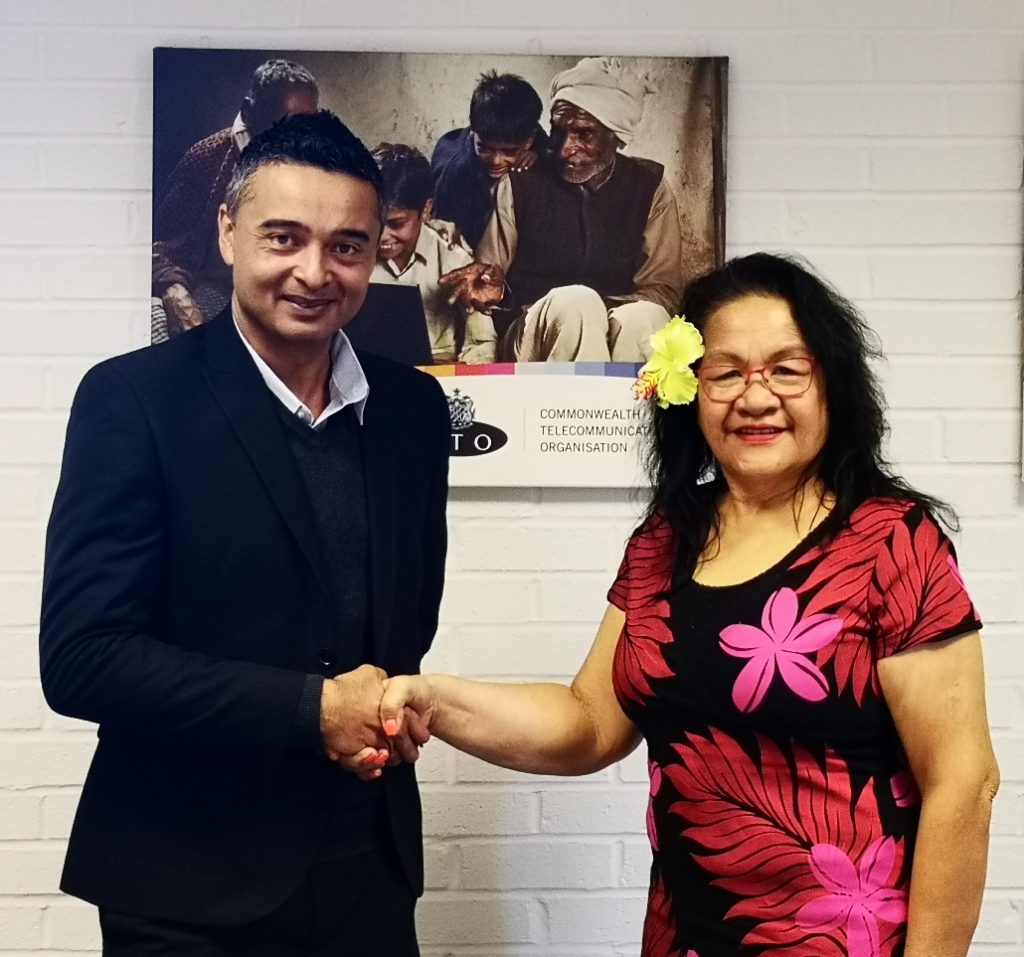 Hosting this event on St Helena brings with it a number of benefits for the Island, including increasing knowledge in this area, forging strategic partnerships, local upskilling, creating and extending networks and increased awareness of St Helena as a tourism and investment destination.
Head of SHG's Corporate IT Section, Jeremy Roberts, commented:
"Being a member of the CTO affords St Helena the opportunity to become a trusted CTO partner. St Helena Government will also be in a position to benefit from key attributes, due to the fact that the CTO's diverse membership spans developed and least developed countries, small island developing states and most recently the private sector and civil society.
"Key areas we can benefit from include Advisory services in national ICT policy development and implementation for universal broadband access, Cybersecurity, Regulatory environments and applications, for example e-education, e-health, e-agriculture and e-governance."
Director of Investment at Enterprise St Helena, Martin George, concluded:
"Becoming a member of the CTO is an extremely valuable and resourceful opportunity for us as an aspiring 'globally-connected island'. It is also a privilege and a proud moment for St Helena to host the CTO forum from 23-27 March 2020. The forum will present many opportunities for St Helena – awareness, education, and research to name a few, together with direct trade for tourism and hospitality and supply chains."
Further details on the forum will issue over the coming weeks.
#StHelena #CTO #DigitalEconomyForum2020
https://www.facebook.com/StHelenaGovt/
https://twitter.com/StHelenaGovt
SHG
6 December 2019