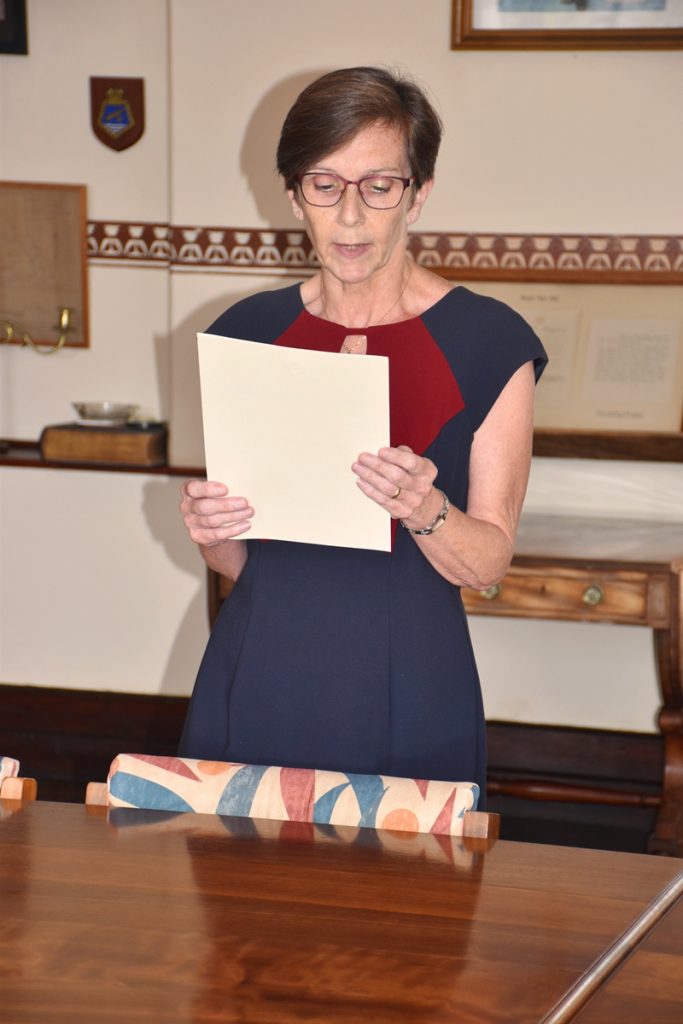 Returning Officer, Carol George, this afternoon, Wednesday 13 November 2019, announced the names of the five Candidates who will be standing for the Bye-Election to fill the vacant seat on Legislative Council.
The candidates are as follows:
Gillian Ann Brooks: of Upper Cow Path, Half Tree Hollow
Jeffrey Robert Ellick: of Police Quarters, Alarm Forest
Jeremy James Johns: of Nr. Harlyn, Half Tree Hollow
Elizabeth Knipe: of Perkin's Gutt, Sandy Bay
Lionel George Williams: of 'Brenville', Nr. Half Tree Hollow, St Pauls
The list of nominated candidates, including the names of Sponsors, can be found in the Extraordinary Gazette Notice 94 – 13 November 2019, available on the SHG website via: https://www.sainthelena.gov.sh/news/government-gazettes/.
Polling Day is set for Wednesday, 27 November 2019. Details on how and where to vote will be published in next week's newspapers.
#StHelena #LegislativeCouncil #Bye-Election #Candidates
https://twitter.com/StHelenaGovt
https://www.facebook.com/StHelenaGovt/
SHG
13 November 2019