On Wednesday evening, 24 July 2019, Governor Rushbrook welcomed St Helena's International Football Team, Island Games Competitors, Coaches, Team Managers, their families, and invited guests to Plantation House to congratulate them on their recent representation of St Helena at International Games.
In his speech, the Governor welcomed back and congratulated all the international competitors for their participation and achievements at the Huws Gray International Inter-Island Games Football Tournament in Ynys Mon, Wales, and the 2019 NatWest International Island Games in Gibraltar.
He said:
"'The personal achievements of every footballer, athlete and swimmer, many for the first time on the international stage, have been remarkable. A true credit to all of us. St Helena may be small. St Helena may be in a distant part of the Atlantic. But wherever St Helena competes, whether Wales, Gibraltar or elsewhere, it earns new friends and respect for its sportsmanship and dedication. The most important element in sport is not to win at all costs, it is to know that you have given your best, to learn from the experience, and to strive again in the next competition."
A speech was also given by Councillor Derek Thomas, where he spoke proudly of St Helena's International competitors and the exposure that the Island gained from their participation in the respective competitions. He then spoke about the future of sport on St Helena and how more should, and will, be done to support the Island's sporting infrastructure going forward.
Further speeches were given by Chair of the National Sports Association St Helena (NSASH), Nick Stevens, and also Goalkeeper/Coach of the St Helena Football Team, Keith Yon.
Nick said:
"It has been a pleasure to be a part of two wonderful teams. Both have done so much to establish St Helena on the sporting map and it was a pleasure to manage you all."
The St Helena Football Team finished tenth place in the tournament but brought back invaluable experience for future competitions.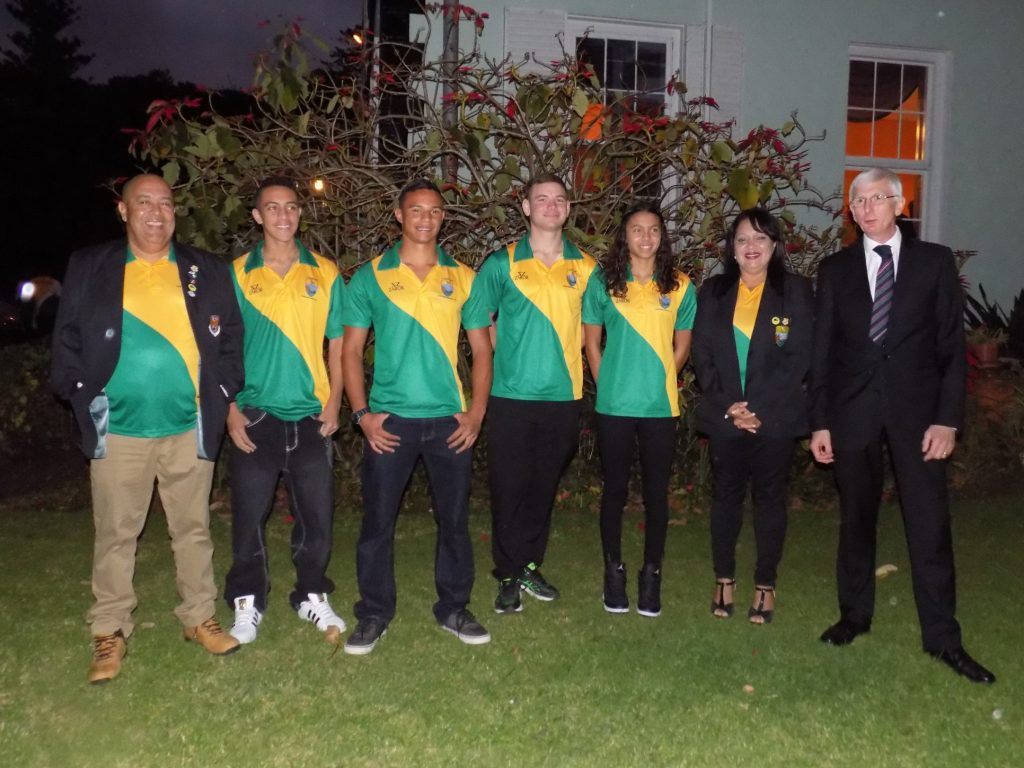 The young Island Games Competitors all set new personal bests and national records and will now work to improve even further for other upcoming international events.
#StHelena #Sport #InternationalGames #Reception #WellDone
https://twitter.com/StHelenaGovt
https://www.facebook.com/StHelenaGovt/
SHG
25 July 2019