The Environment & Natural Resources Committee (ENRC) has agreed to introduce charging for waste management services in line with the 'Polluter Pays Principle'.
The 'Polluter Pays Principle' aims to reduce volumes of waste and create a more sustainable waste management service through charging for the collection and disposal of waste. This in turn provides incentives for waste minimisation, reuse and recycling and supports the National Goal 'Altogether Greener' in the St Helena Island Ten Year Plan (2017 – 2027).
A charging scheme is applicable to commercial customers only and will commence on Tuesday, 1 January 2019.
Charging rates for commercial refuse collection and disposal are as follows: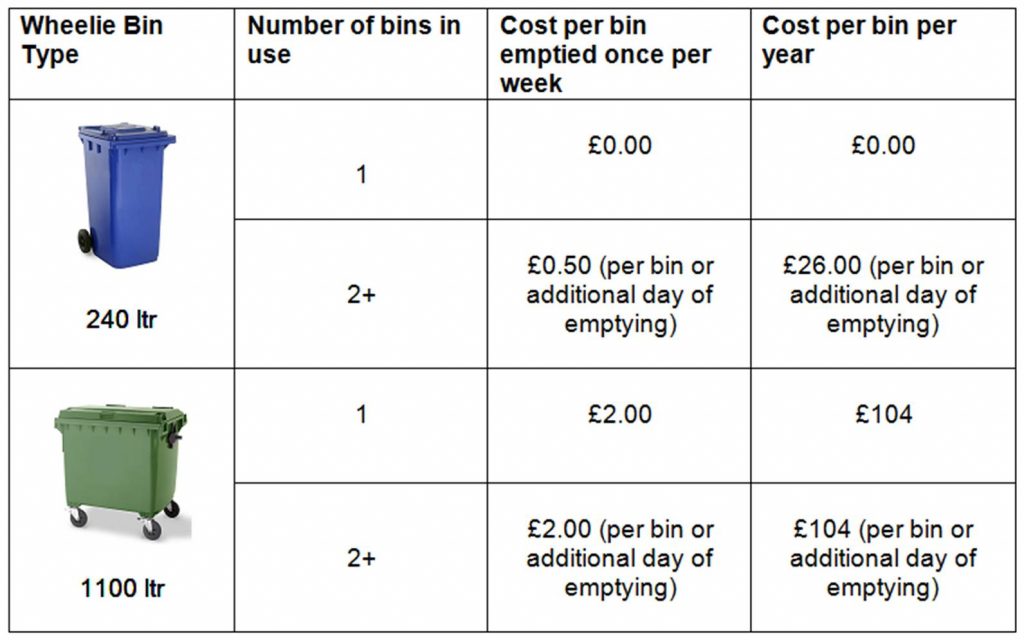 Waste Management Services will monitor the emptying of bins. Bins found to be overfilled (whereby the lid does not close properly) or waste for collection is placed on the ground next to the bin may be subject to an additional charge.
Customers who wish to discuss reducing their bin quantity or frequency of emptying, or ways to minimise or recycle waste, are asked to contact Environmental Risk Manager, Mike Durnford on tel: 24724 or e-mail mike-durnford@enrd.gov.sh by Friday, 30 November 2018 in order to calculate accurate billing.
#StHelena #WMS #ENRC
https://www.facebook.com/StHelenaGovt/
https://twitter.com/StHelenaGovt
SHG
23 October 2018