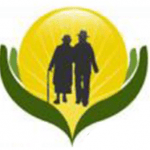 The Safeguarding Directorate is soon to launch a campaign entitled 'CARE': Caring And Respecting Everyone.
There are a number of vacancies within the Safeguarding Directorate, including: Carers, Senior Carers and Heads of Care across all residential services supporting older people and adults with additional needs. This campaign aims to recruit local carers for those who need the extra support to maintain a degree of independence.
Quality Assurance & Policy Consultant, Gavin (Jack) Thomas, said:
"All of our residents and tenants are special individuals and deserve the best quality care and support. We are keen to prepare and develop the right people with the right attitude to join our existing teams of staff. Together we can make a difference."
The launch event is scheduled to take place at the Princess Royal Community Care Complex in September 2018.
As part of the 'CARE' campaign, members of the Safeguarding Directorate will also be conducting a Roadshow in early September, whereby Safeguarding staff will be out and about in the community to meet with anyone wanting to know more about the Directorate and/or considering a career in social care.
Confirmed dates and times for the Roadshow will be published at a later date.
For more information, please contact:
Gavin (Jack) Thomas at Brick House on tel: 22713 or via email: gavin.thomas@sainthelena.gov.sh
Sherrilee Phillips at Brick House on tel: 22713 or via email: sherrilee.phillips@sainthelena.gov.sh
Wendy Henry at Princess Royal Community Care Complex on tel: 23090 or via email: Wendy.Henry@sainthelena.gov.sh
 #StHelena #Safeguarding #Campaign #CARE
https://www.facebook.com/StHelenaGovt/
https://twitter.com/StHelenaGovt
 SHG
22 August 2018