Solicitor General, Allen Cansick, was sworn in as Acting Attorney General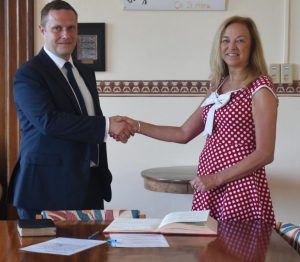 today, Monday 23 April 2018.
Allen took the prescribed Oaths in the presence of HE Governor Lisa Honan and colleagues in the Governor's Office, The Castle.
The substantive Attorney General, Sara O'Donnell, departs the Island today and is due to return on Saturday, 5 May 2018.
#StHelena #ActingAttorneyGeneral #SwornIn
https://www.facebook.com/StHelenaGovt/
https://twitter.com/StHelenaGovt
SHG
23 April 2018