The Public Library in Jamestown re-opened today, Wednesday 22 November 2017, following a period of restoration works.
This special occasion was marked by a ribbon-cutting ceremony which took place at 12noon.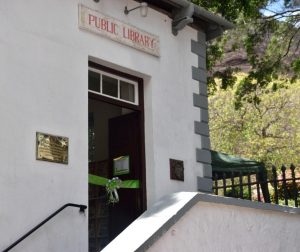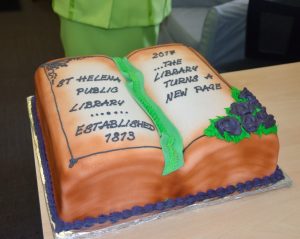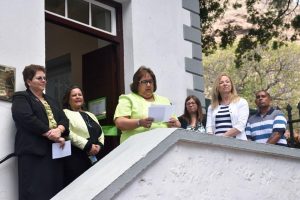 Director of Education & Employment, Shirley Wahler, welcomed everyone to the ceremony with a short speech. This was followed by brief remarks from the Chairperson of the Education Committee, Councillor Christine Scipio-O'dean. Library Manager, Jill Young, also gave a short talk about the history of the Library. HE Governor Lisa Phillips then declared the Library open with the cutting of the ribbon.
Members of the public, invited guests, various SHG officials including Elected Members, Headteachers and students from all four Island schools, were then invited to view the newly refurbished Library.
Later, members of the public and invited guests were welcome to view the cutting of the cake and a short presentation of thanks to all involved in the Library refurbishment.
The new Library, revamped by contractor, Waylon Leo, now contains brand new books for adults and children, books of history related to the Island, DVDs, audio tapes and magazines, re-arranged shelving and new flooring, along with new equipment.
The library has also upgraded to an automation system, allowing the Library to introduce membership cards and books with bar codes that can be scanned.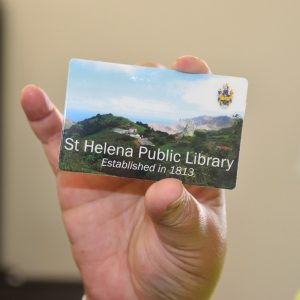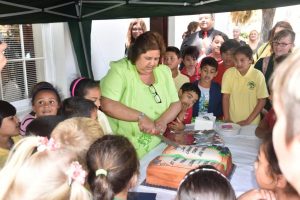 Following the ceremony, the Library was opened as usual and now has new opening hours, which are as follows:
Monday, Tuesday, Thursday and Friday – 9.30am – 1.30pm reopening at 2pm – 5pm
Wednesday 10am – 1.30pm reopening at 2pm – 4pm
Saturday 10am – 1pm reopening at 6pm – 8pm
#StHelena #PublicLibrary #Re-Opened
https://www.facebook.com/StHelenaGovt/
https://twitter.com/StHelenaGovt
SHG
22 November 2017