The Head of the Falklands & Southern Oceans Department OTD FCO, Ms Katie McMillan, arrived on-Island on Saturday, 11 November 2017, for a week-long visit.
Katie has a busy schedule and will meet with key Government Officials including – Her Excellency, Governor Lisa Phillips, Head of the Governor's Office, Louise MacMorran, Chief Secretary, Roy Burke, Acting Financial Secretary, Nicholas Yon, and Attorney General, Angelo Berbotto – amongst others.
During her stay, Katie hopes to partake in some recreational activities including a boat tour around the Island, a visit to the St Helena Distillery, and a dive trip with Sub-Tropic Scuba.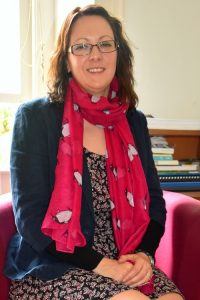 Katie is scheduled to depart St Helena on Sunday, 19 November.
#StHelena #FCO #Visit
https://www.facebook.com/StHelenaGovt/
https://twitter.com/StHelenaGovt
SHG
14 November 2017