Governor Lisa Phillips hosted an afternoon tea party yesterday, Wednesday 28 June 2017, to mark 100 years of Scouting on St Helena and to say 'Thank You' to all involved with the 1st Jamestown Scout Group who have and are still helping and supporting the Scouts, including with fundraising and other activities.
Governor Lisa said:
"Scouting has a long and proud tradition on St Helena, but this comes through the dedication and commitment of a number of people who are willing to give up their time to make it happen. I would like to say a big thanks to them. I can see on their faces today what joy this gives them, but I call on others to think about whether they can help out too, even if it is just an hour now and again. Young people need help to become adults, and being a Scout is one way of supporting them to be the kind of individual St Helena needs for its future."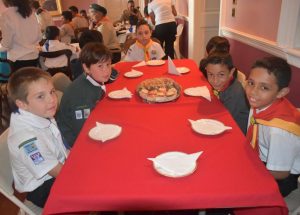 Certificates of appreciation were presented to 20 individuals for their outstanding voluntary services to scouting as well as for voluntary help and support provided to the 1st Jamestown Scout Group.
 Three photos, along with a message from – the Chief Scout, Bear Grylls – read by Governor Lisa Phillips yesterday are attached to this press release.
Congratulations St Helena – Message from Chief Scout
#StHelena #1stJamestownScoutGroup #100YearsOfScouting
 https://www.facebook.com/StHelenaGovt/
https://twitter.com/StHelenaGovt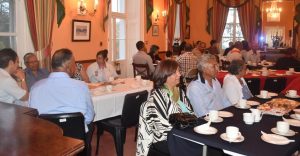 SHG                                                                                                                                        
29 June 2017