Christian von der Ropp (see photo attached) from A Human Right, a nonprofit organisation dedicated to providing free basic internet and phone access to developing countries, will be visiting St Helena between Saturday 18 and Saturday 25 November 2017.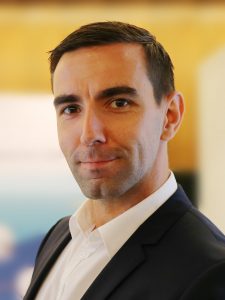 Christian has been working with St Helena Government for some time and has passionately championed the need for St Helena to have access to a marine cable, undertaking all of his work for the Island at no cost.
Now that the MOU has been signed with SAEX to deliver the Submarine Cable Project, Christian is visiting the Island to meet key stakeholders and to also facilitate various workshops. 
A public event will be held at the Museum of St Helena on Tuesday, 21 November 2017, at 5pm and members of the public are invited to come along to hear Christian explain more about the project.
Christian works for Megaport, a leader in global Software Defined Networking and provider of cloud connectivity where he is responsible for business development across the Europe, Middle East, and Africa region.
In his voluntary role at A Human Right, Christian has been working on projects to bring Internet connectivity into underserved and unserved regions, including to St Helena which seeks to connect to a planned transatlantic submarine cable.
Christian's focus lies on infrastructure including submarine cables and non-geostationary satellite constellations, Internet Exchange Point and the Internet peering landscape as well as innovative next-generation technologies.
#StHelena #AHumanRight #ImprovedAccess #DigitalStrategy
https://www.facebook.com/StHelenaGovt/
https://twitter.com/StHelenaGovt
SHG
13 November 2017