Chris Dawson from Longwood, St Helena (see photo attached), has been awarded a prestigious Foreign & Commonwealth Office Chevening Scholarship and will undertake a year-long Masters Degree in Civil Engineering at Liverpool John Moores University from September 2017.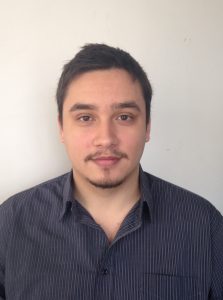 Chris said:
"I decided to apply for Chevening as it will give me the opportunity to increase my technical and management skills in the subject and bring me one step closer to becoming a Chartered Engineer. It will also enable me to further contribute to the development of infrastructure on St Helena.
"I feel elated to have been awarded the Chevening Scholarship and I'm looking forward to joining the prestigious Chevening network and alumni and representing St Helena."
Governor Lisa Phillips added:
"I have met many people who were lucky enough to be awarded a Chevening Scholarship at some point in their career. Chevening Scholarships are highly prized and prestigious awards. Typically, these people go on to be leaders in their community.  I am sure that Chris will be no different and will no doubt be a huge asset to St Helena's future. Congratulations to him!"
Chris is currently in the UK completing a contract with an engineering consultancy, but will be ready to start his Masters' studies in September.
Chris graduated with a Bachelors Degree in Civil Engineering in 2014 and returned to St Helena to work for Connect Saint Helena Ltd as a Graduate Engineer for approximately two years. In 2016, he decided to pursue employment overseas to further develop as a Civil Engineer with the intention to return to St Helena in the future. In the UK, Chris has been working for a consultancy providing civil and structural engineering design solutions to private sector clients.
Congratulations are extended to Chris from all on St Helena.
For more information on the Chevening Scholarship Programme, please visit: www.chevening.org
#StHelena #SaintSuccess #Chevening
https://www.facebook.com/StHelenaGovt/
https://twitter.com/StHelenaGovt
SHG
14 July 2017