Deputy Director of the Environment & Natural Resources Directorate, Derek Henry (photo attached), departs the Island tomorrow, Saturday 31 January 2015 – to undertake a six week placement with the Government of Jersey in the Channel Islands. This placement is funded by the Foreign & Commonwealth Office's Diamond Jubilee Fund.
The placement will allow Derek to widen his experience and understanding of the workings of Government, particularly in relation to his current role. Derek will be attached to a number of teams and departments, including those relating to environment and infrastructure. He will also spend a week in London gaining similar experience on visits organised by the SHG UK Representative's Office.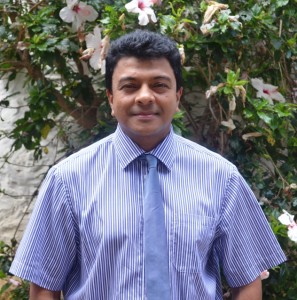 Derek said:
"I am very much looking forward to this visit. I am hopeful that the experiences from this visit will enable me to further develop my own role and contribute to the ongoing development of our Directorate and SHG more widely."
Derek will return to the Island on Sunday 19 April 2015.
The Queen's Diamond Jubilee Fund was created as a result of the 2012 Overseas Territories (OT's) White Paper, which supported in principle and in practical terms the exchange of expertise between public servants in the UK and OTs.
Note for Editors
The Environment & Natural Resources Directorate was formed in December 2012, amalgamating three former Directorates, Infrastructure and Utilities, Environmental Management and the Agriculture and Natural Resources Directorate.
SHG
30 January 2015