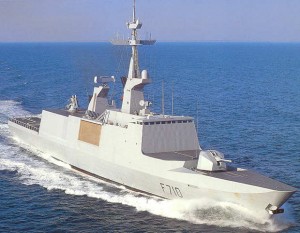 On Tuesday 15 April 2014, St Helena will host a one-day call from two major French warships – the 21,300 tonne Force Projection & Command Ship 'FS Mistral' and the advanced Frigate 'FS La Fayette'.
The ships' estimated time of arrival at St Helena is 09.00 hrs, departing at 19.00 hrs on the same day.  The Mistral has a crew complement of around 220 and is 199m in length, and the La Fayette has a crew of around 180 and is 125m in length.  Two pictures are attached to this release.
A programme is being drawn up for the day by SHG and honorary French Consul Michel Dancoisne-Martineau, and is likely to include: a Captain(s) call on the Governor, an invited lunch on board, a schools' visit on board, a ceremony at the Tomb (with many French military in attendance), and a tour of Longwood House and the Briars pavilion – followed by the ships' departure.
French Consul, Michel Dancoisne-Martineau, said of the visit:
"The call of the two main vessels of the 'Groupe Jeanne d'Arc' is quite an honour, not only for my team, but for all of us on St Helena.  It will bring back memories for some on the Island who will remember the regular calls of the 'Jeanne d'Arc' – the last visit of that importance occurring in 1987. Since then, two French Navy ships have called on the Island – the patrouilleur 'Albatros' at the Quincentenary of St Helena in 2002, followed by the 'Beautemps-Beaupré' in 2008.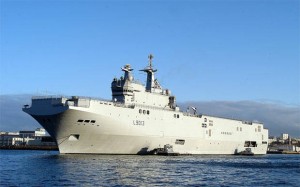 "St Helena owns a great page of our common history and this 'escale' (port of call) further honours our mutual respect."
Governor Mark Capes added:
"Our special link with France is firmly embedded in history and I'm sure that the people of St Helena will join me in warmly welcoming this visit by the French Navy. As always, we will do everything possible to ensure that our guests have an enjoyable visit."
SHG
20 March 2014