St Helena Island Games participants, Simon Henry and Carlos Yon have today won a Silver Medal in the 2013 NatWest Island Games in Bermuda for the 50m Three Position Small Bore Rifle Team event. This is believed to be the first time that St Helena has ever won a Silver medal at the Island Games.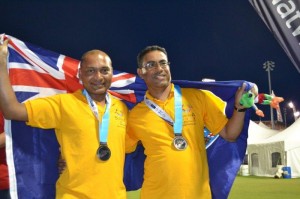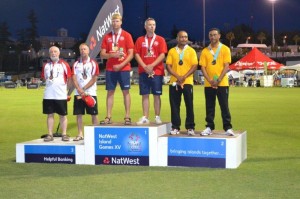 With a total score of 1022 the St Helena team came closely behind winners, Gotland (1089 points) and ahead of Jersey (1001 points).
The National Amateur Sports Association on St Helena is thrilled with this result and congratulates Simon and Carlos on their success.

Notes for Editors
The International Island Games were founded in the Isle of Man in 1985. 24 member Islands come together every two years to compete in friendly competition in a range of up to 14 sports chosen by the host Island.
Since 1999, NatWest has been the title sponsor for the Island Games which have become one of the largest international multi-sport events in the world, behind the Commonwealth Games and Olympics.
This year's Games are being held in Bermuda from 13 – 19 July. Around 2000 athletes and officials, plus many supporters are attending the Games.
SHG
16 July 2013