New and updated signage has been installed at the entrance of and within the public access areas of Diana's Peak Post Box Walk. This follows successful application to the Governor's Enabling Fund by the Terrestrial Conservation Habitats Team.
The newly installed signs display information of the three access routes to Diana's Peak as well as the ring road that links the three Peaks. Directional signs have been installed at path junctions, which were not previously provided, for the provision of navigational aid during thick cloud cover. The names of two peaks (Cuckolds and Mount Actaeon) have also been swapped on the ground to reflect the correct naming as seen on the new topographical maps.
Two concrete picnic benches were also procured under the fund and will be placed along the footpath of Diana's Peak at a later date. Additional signage is also being crafted locally for installation at the Millennium Forest.
Terrestrial Conservation Officer and Project Lead, Sasha Bargo, commented:
"Diana's Peak is a popular destination for residents and tourists, providing outstanding views of the Island from the highest points and the chance to interact with a large proportion of endemic biodiversity. The installation of new and updated signage supports safer use of footpaths and the picnic benches will provide suitable infrastructure from which the Park can be enjoyed."
Notes to Editor:
Diana's Peak is located within the Peaks National Park, with the National Park being one of the Island's 23 National Protected Areas under the Land Development Control Plan. This project contributes towards delivery of the National Goal 'Altogether Greener' and also the Sustainable Economic Development Plan Goal 6: 'Sustain and improve our Natural Capital' and the Environment, Natural Resources and Planning Strategic Priority: 'Protect the natural environment by conserving biodiversity, preventing, minimising or mitigating against any negative activity and or impact, to conserve and enhance the Island's natural capital'.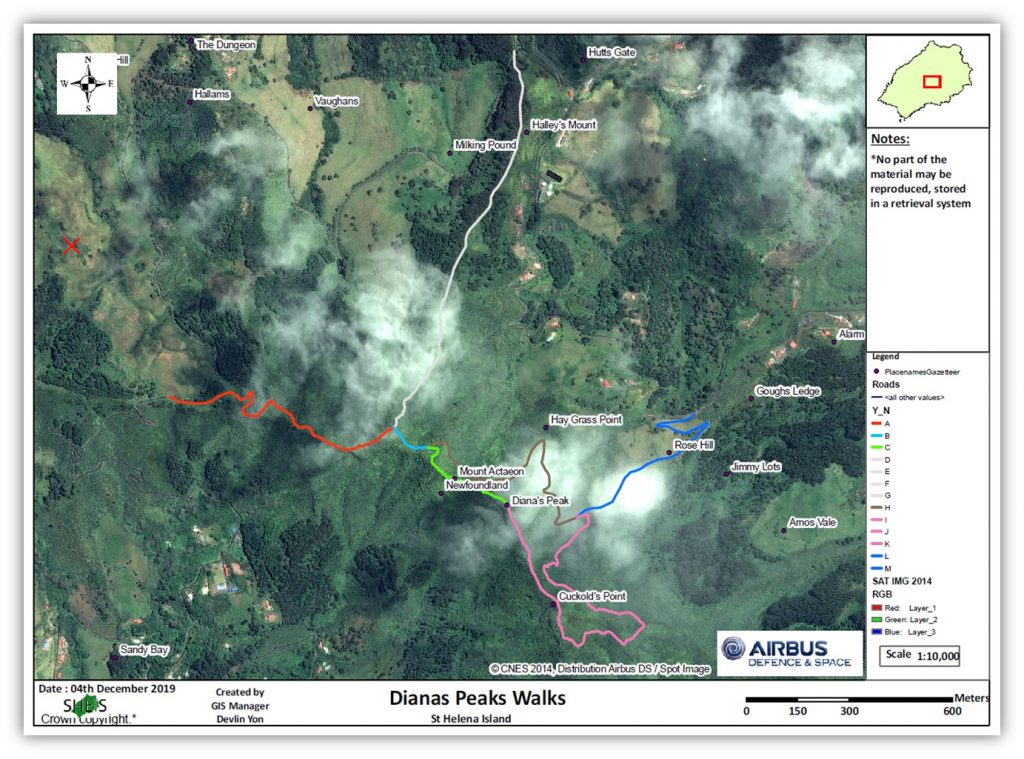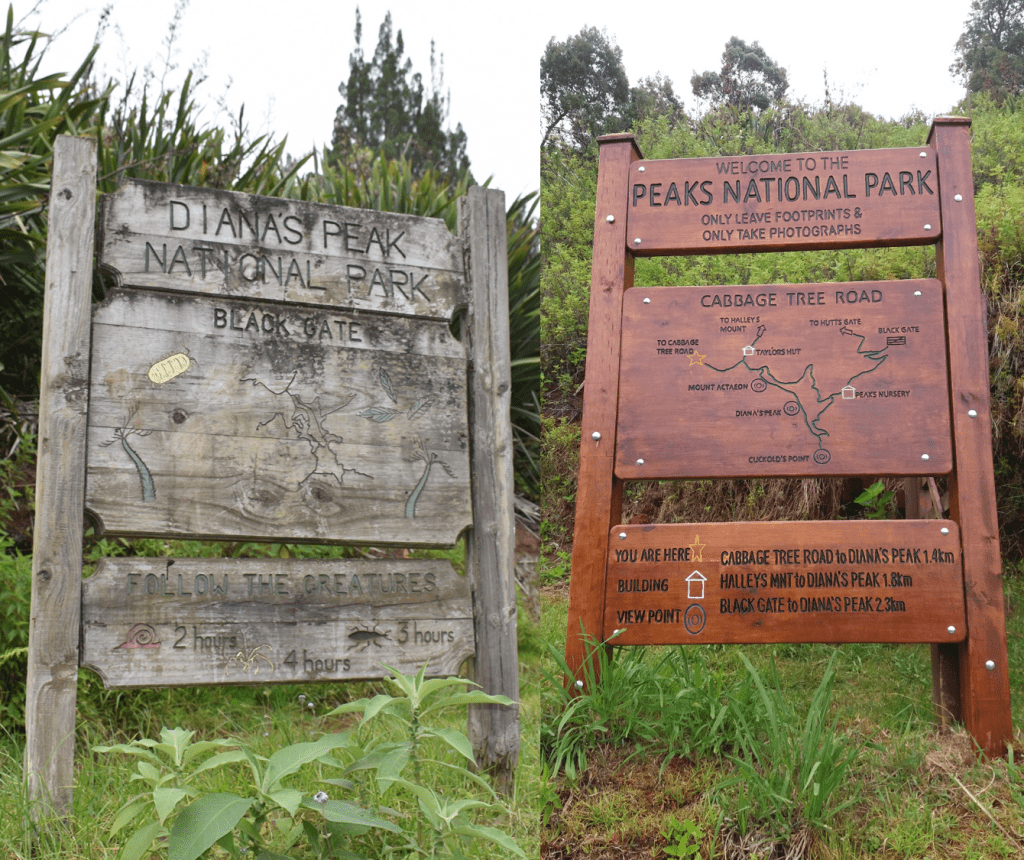 SHG
4 February 2020