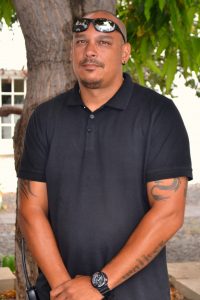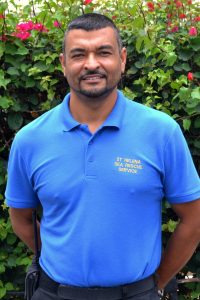 Deputy Harbour Master, Jeremy Clarke, and Emergency Planning & Sea Rescue Manager, Simon Wade, will travel to the UK in February 2019 to represent St Helena at the UK Hydrographic Seminar 2019 in Taunton.
The seminar, which is being held by the UK Hydrographic Office (UKHO), will comprise of five days of presentations, workshops, and discussions covering several aspects of Hydrographic Governance and Maritime Safety, and the crucial role it plays in enabling coastal states to meet mandatory international obligations.
Jeremy and Simon will also take this opportunity to visit the Maritime Coastguard Agency (MCA) in Southampton.
Simon said:
"I feel privileged to be nominated to represent St Helena at the Hydrographic Seminar alongside Jeremy. My objective is to absorb as much information from the seminar as possible with a view to utilising it as St Helena strives to meet its mandatory international maritime obligations."
This visit is being funded by the UKHO and MCA as part of the Overseas Territories Seabed Mapping Programme's Conflict, Stability & Security Fund (CSSF).
#StHelena UKHOSeminar2019 #UKHO #MCA #CSSF
https://www.facebook.com/StHelenaGovt/
https://twitter.com/StHelenaGovt
SHG
29 January 2019