Lead Dental Officer, Simon Smith, has recently taken up his new post within the Health Directorate on a two-year contract.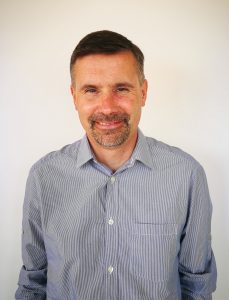 Simon said:
"I am very pleased to have been appointed to my current post as Lead Dental Officer for St Helena. I see this as an opportunity to work as part of an experienced team and ensure that all the individual skills the team have are utilised fully for the benefit of our patients. As we are part of the General Hospital setting, we also have the advantage of being able to work closely with our medical and pharmacy colleagues."
Simon has been qualified as a dentist for 31 years and has spent that time working in a General Practice in the UK. For 25 of those years Simon ran his own five- surgery dental practice which had 12,000 registered patients. He also spent ten years working for the Hospital Service helping to provide on-call emergency weekend work.
Simon grew up in the Lake District of the UK and has developed a love for the outdoors, with both Simon and his wife Liz being keen walkers. Simon also has a passion for cycling and a keen interest in Motorsport.
Simon said:
"At home I have restored and raced several historic racing cars and currently have a 1964 Lotus which my sons and I race on race circuits throughout the UK and Europe."
Simon and Liz both look forward to settling into Island life and making the most of their time on-Island.
#StHelena #NewDentist #HealthDirectorate #AltogetherHealthier
https://twitter.com/StHelenaGovt
https://www.facebook.com/StHelenaGovt/
SHG
20 March 2019