Attorney General (Designate), Sara O'Donnell, was today, Monday 29 January 2018, sworn in as Acting Attorney General.
Sara took the prescribed Oaths in the presence of Governor Lisa Phillips and colleagues in the Governor's Office, The Castle. Her appointment is effective immediately.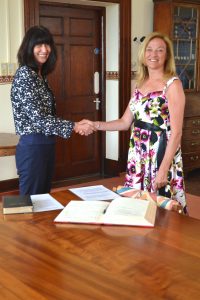 The substantive Attorney General, Angelo Berbotto, departed the Island on Saturday, 27 January, but will remain Attorney General until the end of his contract in mid-March.