A new Chief Executive for Economic Development (CEED), Dr Dawn Cranswick (photo attached), has been appointed to succeed Dr Niall O'Keeffe who completes his four-year contract with Enterprise St Helena this month and leaves the Island in June.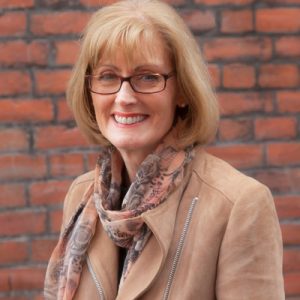 Dawn will take up her post as the lead of Enterprise St Helena in mid-August on a two-year contract.
As the CEED, Dawn will work closely with the private sector, St Helena Government (SHG) and the Department for International Development (DFID) continuing the important work to bring about St Helena's economic transformation now that St Helena Airport is open and operational. This includes attracting investment from Saint and international investors, promoting tourism, farming and fisheries development and to lead on major economic initiatives and support policy development. The CEED's duties, through Enterprise St Helena, are also to help Saint businesses grow, to up-skill Saints, and to oversee the provision of micro-grants, loans and equity finance for local Saint businesses.
Dawn said:
"I'm very excited to have been appointed the new CEED. I first heard about enterprise work on St Helena some years ago and ever since then I've had a general interest in the Island, and the opportunities and challenges that developing enterprise within very small economies presents. 
"When I heard that the post of Chief Executive for Economic Development was becoming available, I knew I had to apply. I've spent over 25 years working in the enterprise field, from supporting individual entrepreneurs to get a business off the ground, and working with existing businesses on the challenges that growth can bring, through to working with some very large businesses to develop enterprise within their specific regions or sectors of interest.
"I know I've a huge amount to learn when I arrive, but I hope my experience in the enterprise sector is going to be a great match with St Helena."
Dawn's early jobs have been in sales and marketing for large private sector businesses (timber and steel). Dawn then joined Project North East (now PNE Group) and has worked in just about every section of the business from business support, delivering business advice, delivering training to business owners, and managers, undertaking research on new and growing economic sectors, developing and managing enterprise development programmes for some of the very large business that make up PNE's customer base, and delivering consultancy assignments (e.g. feasibility studies, evaluations etc).  Since 2011, Dawn has also been Chief Executive of PNE Group, overseeing planning and operations, and with a seat on the Board.
Dawn and her husband come from a small seaside town called Whitley Bay in the north east of England. She is hoping to bring to the Island and Enterprise St Helena enthusiasm, a passion for enterprise, a keenness to learn and understand better the challenges and opportunities from local businesses and entrepreneurs, and a determination to help businesses and the Island achieve their ambitions.
#StHelena #EconomicDevelopment #NewAppointment #CEED #EnterpriseStHelena
https://www.facebook.com/StHelenaGovt/
https://twitter.com/StHelenaGovt
SHG
14 May 2018