Locum Crown Counsel (Civil), Andrew Radley (photo attached), arrived at St Helena on Saturday, 17 March 2018. Andrew is providing cover in the Attorney General's Chambers while the substantive Crown Counsel (Civil), Edna Johnson, is on maternity leave.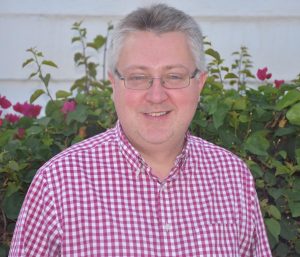 While in post, Andrew will oversee the provision of legal advice to all organs of Government, assisting in the drafting and review of contracts and leases, assisting in the lifecycle of the procurement process including the drafting of all agreements and conducting civil proceedings brought by, or against the Crown (including personal injury, clinical negligence, employment, general contractual disputes and administrative law proceedings).
Andrew commented:
"Having worked in a number of offshore crown dependency jurisdictions (including Jersey, Guernsey and the Isle of Man), I was keen to understand the legal system of a British Overseas Territory, as well as to take advantage of the opportunity to live and work on such a beautiful Island!
"I also hope to be able to assist SHG with the provision of reliable and accurate legal advice with the aim of assisting the Crown and the Island with the running of good government."
Attorney General, Sara O'Donnell, added:
"The Attorney General's Chambers are delighted to welcome Andrew who comes here with a wealth of experience and expertise."
#StHelena #CrownCounsel #AGsChambers
https://www.facebook.com/StHelenaGovt/
https://twitter.com/StHelenaGovt
SHG
26 March 2018