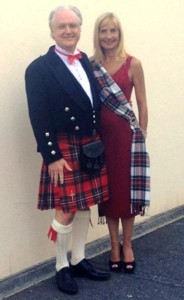 St Helena Government has appointed a new Senior Human Resources (HR) Development Officer, John Paterson (photo attached), to work within Corporate HR.John's role will be to further develop and strengthen the HR section, supporting efficiency through effective performance management and embedding good HR practice across SHG. This will include further review of HR policies and procedures and assisting with the delivery of the SHG Work Force Plan.
Commenting on his new role, John said:
"I feel privileged and excited to have been appointed, and to be given the opportunity to positively contribute to the future of St Helena at this time of incredible transformation.
"I am most looking forward to working with colleagues across SHG to develop and strengthen the HR function, improve people management skills, and to develop local talent."  
John has worked in the HR, employee relations, equalities and organisational development fields since 1985, working in senior HR positions in local and central Government in the UK for over 20 years.
John said:
"I am well versed in UK employment legislation and change management within the public sector. Besides my extensive employee relations experience, I will bring experience of HR transformation, modernisation and simplification, equalities and diversity, HR auditing and measurement, health and wellbeing.  
"I also bring sound commercial awareness, and well developed business planning skills which, combined with my people management skills, experience and knowledge, have enabled me to lead change and business improvements throughout my career." 
John is originally from Scotland but moved to Cape Town in 2013. John's contract is for two years and he will arrive here on Thursday 29 January 2015, his partner Janine will arrive in March.
SHG
12 January 2015