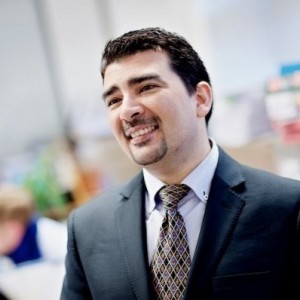 Angelo Berbotto has been appointed as the first St Helena Crown Council to specialise in civil and public childcare.  Angelo arrived on Wednesday 8 July 2015 on a one year contract.
His role focuses on advising St Helena Government on child and vulnerable adult protection issues and representing cases in court, working closely with the Safeguarding Directorate.  He has now met numerous directorate staff and described the Island's social workers as 'clearly dedicated and committed to ensuring the safety of the vulnerable in St Helena's community'.  He added:
"Those who are vulnerable in society are at times unable to protect themselves.  It is therefore the obligation of the State to protect them – in this instance St Helena Government.  In my role, I will advise on legislation and suggest solutions to issues not only for Government but also in the interests of the families involved."
Before arriving to the Island Angelo was a Solicitor Advocate at the London Borough of Bromley in the UK, working within a team of six lawyers advising the borough's Children's Services.
Having graduated from the University of Technology in Sydney, Australia, Angelo qualified as an Australian Solicitor.  He then moved to the UK and took on roles centering on commercial litigation, and in 2007 relocated to Italy to complete his Masters in Children's Law.
His career has specialised around child protection, working in several legal departments of local authorities in London and Kent.  In 2014, Angelo obtained his 'Higher Rights of Audience" certification entitling him to appear as an Advocate in the higher courts of England and Wales in civil matters.  Whilst in the UK, Angelo also practiced in international cases, being fluent in French, Italian and Spanish.
Angelo commented:
"I am here to respond to the needs of the community.  The directorate, our social workers and I are committed to getting the best outcomes for children and vulnerable adults on the Island.  In every community there are protection issues, but it is what you do proactively as a community in addressing these things that makes the difference." 
SHG
13 July 2015