Councillor Lawson Henry departs the Island on Friday, 6 February 2015, to attend a series of trilateral meetings, the Ministerial Conference and the 13th OCT-EU Forum (Overseas Countries and Territories – European Union) in the British Virgin Islands from 25-27 February 2015. Councillor Henry will be accompanied by SHG UK Representative, Kedell Worboys MBE, and Tristan UK Representative, Chris Carnegy.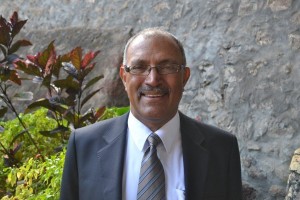 Agendas for the meetings are still being finalised but there will be discussions around regional cooperation and the 11th European Development Fund.
This will be the second time Councillor Henry has attended these meetings, having previously taken part in 2013.
Councillor Henry said:
"I was elected by Executive Council to attend this Forum as (having previously attended) we recognise that continuity is important. As always I am honoured to be part of the delegation to represent St Helena.
"The EU is important for us on St Helena and we are fortunate over the years to have received significant EU funding. On this visit we will update the Commissioner on what we are doing with the current EU funding and what our plans are for the next round in 2016. 
"I am looking forward to taking part in the discussions and ensuring that St Helena's voice is heard."
Councillor Henry will return to the Island on Wednesday 11 March 2015.
SHG
27 January 2015