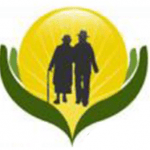 The Safeguarding Directorate 'CARE': Caring And Respecting Everyone Campaign was held in the main hall at the Princess Royal Community Care Centre (CCC) on Thursday, 13 September 2018.
The open-door event, which started at 12 noon, allowed people to talk with staff from the Safeguarding Directorate, learn more about working with the Directorate and a day in the life of a Carer. Attendees were also able to meet with some of the residents and were given an overview of life at the CCC.
Staff testimonies were on display and some of the residents were proud to showcase their skills by demonstrating how they engage in meaningful activities such as knitting, art, table-top activities and cake decorating.
Raffle tickets in aid of 'Age Ways' charity was on sale with the draw for an array of prizes to take place in October.
Quality Assurance & Policy Consultant, Gavin 'Jack' Thomas, said:
"The CARE Campaign attracted a range of individuals interested in pursuing a career in Social Care. We are very pleased with the response and will certainly consider a similar campaign in the future. This campaign was also an opportunity to forge links with the general public in sharing examples of some of the work we do to support our residents and tenants in Residential Care and Sheltered Services. On behalf of the Senior Management Team and Manager of the CCC, we take this opportunity to thank everyone, in particular the staff and residents, for their support in making this event such a success." 
#StHelena #Safeguarding #CARE #CCC
https://www.facebook.com/StHelenaGovt/
https://twitter.com/StHelenaGovt
 SHG
17 September 2018