The Sea Rescue Service has recently recruited three new auxiliary personnel who will become active members of the current team once they have passed the training requirements.
Training sessions are carried out once a week with the new personnel having taken part in two sessions so far. They have participated in Pre-Sea Training as well as a Swim Test. This initial training is essential before they can operate onboard any rescue vessel.
The training covers Safety Induction including information about the location of safety appliances onboard as well as equipment required to be carried on the vessel, and instruction on the use of such appliances and equipment. Familiarisation training in carrying out routine and emergency procedures is also essential.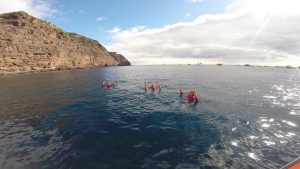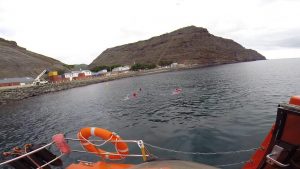 Deputy Sea Rescue Manager, Craig Scipio, said:
"The new recruits have shown great enthusiasm so far and I hope they remain committed towards completing the training. We look forward to them becoming active crew members of the St Helena Sea Rescue Service."
#StHelena #SeaRescueService #AuxiliaryTraining
https://www.facebook.com/StHelenaGovt/
https://twitter.com/StHelenaGovt
SHG
25 July 2018