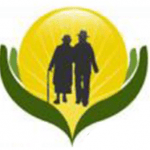 The public is reminded that the Safeguarding Directorate has launched their 'CARE': Caring And Respecting Everyone Campaign.
There are various vacancies within the Safeguarding Directorate, including: Carers, Senior Carers and Heads of Care across all residential services supporting older people and adults with additional needs. This campaign aims to recruit local carers for individuals requiring support in maintaining a degree of independence and quality of life.
The launch includes an open-door event at the Princess Royal Community Care Centre on Thursday, 13 September 2018.
As part of the 'CARE' campaign, Safeguarding Directorate staff will also conduct a Roadshow on Friday, 7 September 2018. Staff will be out and about in the community to meet with anyone wanting to know more about the Directorate and/or considering a career in social care.
Confirmed times and venues are as follows:
| | |
| --- | --- |
| Time | Venue |
| 10am – 11.30am | Rose & Crown Supermarket, Longwood |
| 12.15pm – 1.30pm | Silver Hill Bar, Levelwood |
| 2.15pm – 3.30pm | Family Store, Nr Bamboo Hedge, Sandy Bay |
For more information, please contact:
Gavin (Jack) Thomas at Brick House on tel: 22713 or via email: gavin.thomas@sainthelena.gov.sh
Sherrilee Phillips at Brick House on tel: 22713 or via email: sherrilee.phillips@sainthelena.gov.sh
Wendy Henry at Princess Royal Community Care Complex on tel: 23090 or via email: Wendy.Henry@sainthelena.gov.sh
#StHelena #Safeguarding #Campaign #CARE #Roadshow
https://www.facebook.com/StHelenaGovt/
https://twitter.com/StHelenaGovt
SHG
29 August 2018