St Helena Government's Legal Officer, Nikita Crowie, is now back on-Island following an exposure visit to Gibraltar from 19 February to 1 March 2018.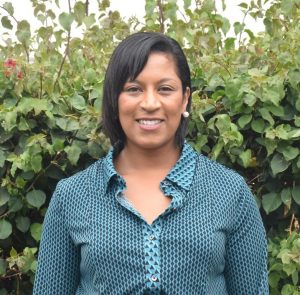 Nikita, who is a qualified Legal Executive, is currently on the community care rotation in the Attorney General's Chambers and works with Crown Counsel (Community Care), Christine Cooper, advising Government Directorates on matters involving children and adults.
Nikita embarked on a 10-day exposure with the Government Law Offices in Gibraltar to gain an insight into their practices and procedures particularly relating to child care proceedings.
This visit allowed Nikita to gain valuable experience in a number of areas, including:
The local laws affecting care proceedings
Considerations of European law
Jurisdictional issues affecting the enforcement of care orders 
The multi-agency approach to safeguarding
Nikita shadowed the Crown Counsel in the Civil & Litigation Department, Johann Fernandez, to gain an insight into the laws affecting care proceedings and how the processes leading up this are managed by the local care agency.
Nikita commented:
"This exposure visit has been a valuable learning experience which will assist greatly in my professional development. I am grateful to have been given such an opportunity."
 Acting Attorney General, Sara O'Donnell, added:
"As Acting Attorney General, I wish to express my gratitude not only to the Office of Parliamentary Counsel, in particular to Dina Suisi and Michael Llamas QC, but also to the Foreign & Commonwealth Office for making this exposure visit possible. This was a unique opportunity for the Attorney General's Chambers as it has allowed Nikita to be exposed to a different perspective and way of doing things which has allowed her to grow professionally. It has also brought measurable benefits to Chambers as Nikita has been able to share her experience with the rest of the staff."
 #StHelena #ExposureVisit #Gibraltar
https://www.facebook.com/StHelenaGovt/
https://twitter.com/StHelenaGovt
 SHG
9 March 2018