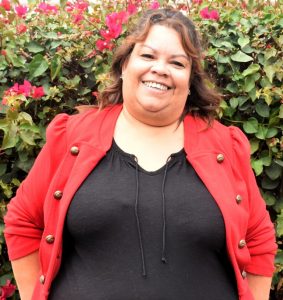 Social Care Officer for Children's Services, Donna Harris, will depart the Island on Saturday, 25 August 2018, to study a three-year degree in Social Work at the University of Portsmouth.
Donna said:
"Three years ago, during my appraisal, I was encouraged to start my journey to become a qualified Social Worker. I am proud that I have secured an unconditional placement offer from Portsmouth University to complete my BSc Social Work degree, following in the steps of our very own first local Social Worker, April Lawrence. My university placement was possible having gained qualifications in City & Guilds NVQ Level 2 certificate in Children & Young People's Workforce, and Open University K101 – An Introduction to Health & Social Care."
Donna's course will consist of primarily academic studies in the first year and work placements in her second and third year. During her first year of study, Donna will be taught by experts at the forefront of research, who are fully informed on developments within social work and, among other aspects of the course, will learn to develop her knowledge and skills to make a positive difference to people who need it most, practice profession-specific skills in a safe and supportive environment in the Centre for Simulation in Health and Care (CSH&C), develop communication, engagement, theoretical and analytical skills and learn to apply these using professional judgement and expertise.
Donna will then undergo work placements in various areas of social care, including: care for children & families, residential care for people with disabilities, community mental health teams, hospital social work departments, youth offending teams, advocacy agencies, drug & alcohol treatment centres and homelessness projects.
Director of Safeguarding, Stephanie Jones, added:
"This is a good news story both for the Safeguarding Directorate and for Donna personally. It demonstrates the ongoing commitment from the Directorate to succession planning for local posts and is also a tribute to the hard work that Donna has demonstrated over the past three years to be able to gain a place on the Social Work degree. We wish Donna every success and look forward to her return as a qualified Social Worker to strengthen social services on St Helena."
Donna concluded:
"I am excited and feel very privileged that SHG has invested in having another local qualified Social Worker, and also to start this new venture with my partner Rory Hudson, who has also invested in accompanying me to personally develop his career as an on-Island Mental Health Support Worker."
#StHelena #Safeguarding #SocialWork #Portsmouth #University
https://www.facebook.com/StHelenaGovt/
https://twitter.com/StHelenaGovt
SHG
13 August 2018