Housing Officer Tr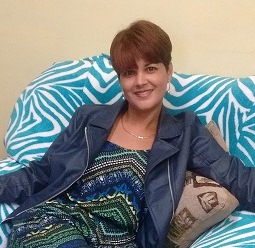 acey Thomas (pictured), has recently completed a Level 5 Housing Professional Diploma, gaining Chartered Membership with the Chartered Institute of Housing – the largest awarding body for housing qualifications in the UK.


The Housing Professional Diploma is an academic programme of study and has helped advanced Tracey's knowledge in:
Ethical & Professional Practice in Housing – including theories of ethical practice, ethical dilemmas and current issues affecting housing professionals
Leadership & Management in Housing – including theories of management and leadership, the attributes of successful  leaders and managers and reflective practice
Strategic & Business Planning for Housing – including social versus commercial objectives, theory and practice of strategic management and business plans
Housing in Context – including the historical development of housing policy, the influence of political ideology and comparative housing studies
Managing Relationships in Housing – including the changing profile of housing customers, understanding housing customers' needs, effective partnership working and the principles of contract management
Tracey spoke of her experience:
"It has been a challenging year, juggling family life, studies and work, but I am immensely thankful for the support given by my family (both here and abroad) and my colleagues across SHG.
 "Gaining this qualification is a great achievement, but I am sure I won't be the last individual on St Helena to achieve this.
 "Housing is a diverse career and the CIH Level 5 Diploma in Housing provides me with the added knowledge and understanding across key areas of housing policy and practice – at a recognised professional standard."
 Head of Property & Housing, Rob Bryson, added:
"As the Housing Officer on St Helena, you have to be determined, non-discriminatory and attentive – it is an important job that affects real lives and it is not without its challenges.
 "This is a brilliant achievement by Tracey. It is no secret that work remains to be done to improve the provision of social housing on St Helena, and Tracey's continued professional development can only strengthen this as we move forward."
SHG                                                                                                                            
14 June 2016